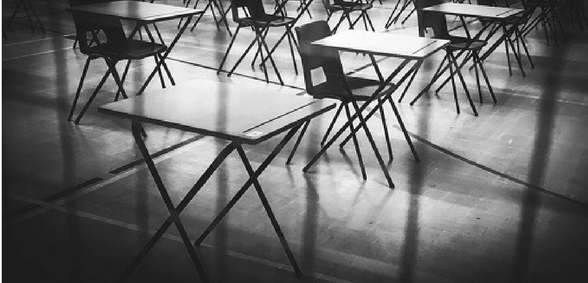 Ofsted has slammed a Jewish school in Salford for not teaching English or PE, not allowing pupils to graduate with qualifications and not teaching about different types of people
According to the Manchester Evening News, a school in Salford is failing in every way, with details outlined in a damning Ofsted report.
The Yeshivah Ohr Torah school has been rated 'inadequate' in all areas.
The orthodox Jewish school apparently does not teach English or prepare pupils for 'life in modern Britain', and students leave without any recognised qualifications.
Ofsted also could not confirm whether pupils of the school are safe.
While the school had previously been rated 'good', it has now failed in every category.
All lessons are taught in Yiddish, with only some pupils able to speak English as their first language at home.
The curriculum is entirely based on Jewish religious studies. 'The school's own measures of pupils' achievements only have value within their own religious community', the report read.
Ofsted also pointed out that students are not encouraged to respect or even understand people from other walks of life, including those of different religions, sexual orientations or trans individuals.
The school's anti-bullying policy was also criticised for not including all forms of discrimination, including homophobia.
'Other aspects of pupils' spiritual, moral, social and cultural development are also weak', inspectors said.
The pupils at the school also do not study PE and they do not sit any external exams.
Governors at the school claim that Yeshivah still provides a 'high-quality education'.
The Ofsted report went on: 'Opportunities for pupils to develop their English and mathematical skills are poor. The school does not provide lessons in English.
'Pupils have limited opportunities to practise their speaking, reading and writing skills in English.
'Moreover, little time is given to the teaching of mathematics. This means that pupils are not well prepared for life in modern Britain.'
Shaya Leitner, speaking on behalf of governors, said: "We would like to highlight the fact that our school continues to deliver a high quality education, and indeed on previous inspections, we have been rated as a good school.
"The current rating reflects the new inspection framework that is much more rigid which has reduced the flexibility that independent schools have previously enjoyed to structure a broad and balanced curriculum that reflects the ethos of the school community it serves."
The school has been told it must take action to meet the requirements of the government's Independent School Standards.
Don't forget to follow us on Twitter, like us on Facebook, or connect with us on LinkedIn!