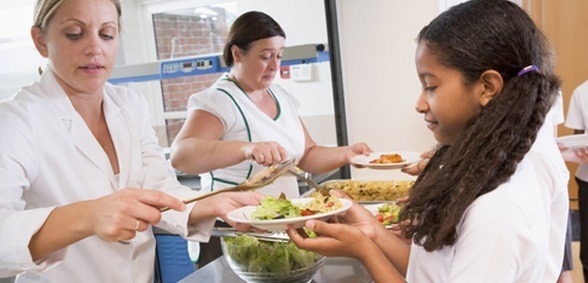 Scottish school pupils are suffering from poverty in their home life, leading to high numbers of sign-ups for free school meals; Aberdeenshire County Council is aiming to change this issue
The two schools with the highest number of school meal recipients are both in the north-east of Scotland, according to The Press and Journal.
7,000 children and young people in Aberdeenshire are living in poverty, with 2,556 of those receiving free school meals.
Fraserburgh Academy and Buchanhaven Primary School have the highest number of pupils signed up for free school meals in the county.
In Buchan alone, 576 pupils from 546 low-income households are utilising the free school meals scheme.
The local council is due to present members of Buchan's committee with a report, tomorrow, on how to reduce child poverty.
This will include factors from the Aberdeenshire Child Poverty Action Plan 2018 to 2022.
The aim of the report will be to improve life for families suffering food poverty, including the maximisation of free school means and uniform grant uptakes.
Ahead of the meeting, charity boss Martin Danziger, said he feared there were still too many barriers to the take-up of school meals.
"These figures make me think there must be reasons why people in areas which should be utilising the opportunity to receive free school meals aren't managing to access them.
"There are issues with access, in terms of getting and completing the forms. Clearly those in need aren't getting enough support to do this."
North East Tory MSP, Peter Chapman, added: "It is sadly not surprising to see these figures for some of the schools in Peterhead and Fraserburgh.
"The best route out of poverty is through work and that's why we should be focused on creating jobs and opportunities for our young people."
Banffshire and Buchan SNP MSP, Stewart Stevenson, also commented: "In Aberdeenshire there are areas of deprivation and it is encouraging to see young people are able to access free school meals.
"Of course it is worrying that pupils have to turn to free school meals but it is not surprising as  austerity measures by the Tories have taken their toll over the years."
Don't forget to follow us on Twitter, like us on Facebook, or connect with us on LinkedIn!