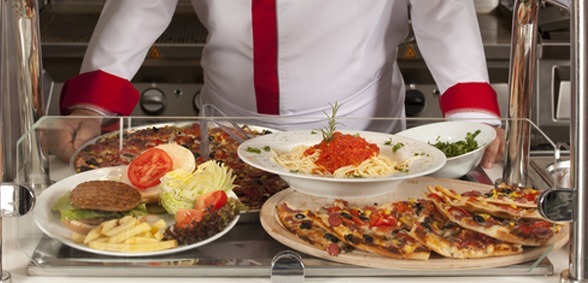 As reported by The Guardian, a charity's research has shown that millions of pounds are being lost thanks to unspent free school meal funding
Disadvantaged secondary school pupils are missing out on school meals they're entitled to, according to Citizens UK.
The charity says that these pupils are losing out on tens of millions of pounds every year in unspent lunch funding.
Its investigation shows that free school meal money unspent by a pupil (due to absence) is retained by the school meal provider and not in the pupil's account for future use.
Allegedly, the loss could be worth as much as £65m – although the DfE has disputed this.
Pupils are now leading a campaign to highlight the problem of stigmatisation regarding free school meals. One year 8 student said: "This campaign is important to us because it allows us to express how we [pupils on free school meals] are being treated differently to people who pay for their school meals.
"Some of our friends said that if they could keep the change, they would buy extra food for the mornings, for example, if they can't get breakfast at home. But, because they can't keep the change, they can never do that."
Currently, around 750,000 secondary school pupils in the UK are entitled to free school meals. Citizens UK says that around 20% of free school meals go unclaimed every school day.
Luke Bramhall from the charity Children North East, which is involved in the campaign, said: "This is a national issue. From Brighton to Middlesbrough, from Manchester to Scunthorpe, Children North East has spoken to over 65,000 pupils in more than 180 schools across England as part of 'Poverty-Proofing the School Day', which identifies barriers to equality of experience in education.
"Across the country, we are told about how the money allocated to children on free school meals is taken off them at the end of the day and that children are going without as a result."
Don't forget to follow us on Twitter, like us on Facebook, or connect with us on LinkedIn!