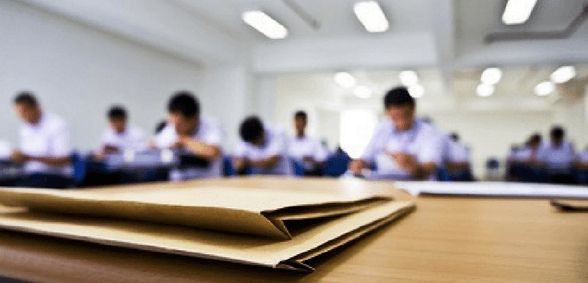 The latest Ofqual report shows that fewer students are taking technical and art-based topics at both GCSE and A-level
Ofqual's provisional statistics for the summer 2019 exam series show that more and more pupils are shifting away from technical subjects and the arts.
The popularity of subjects like engineering, design and technology and art have declined.
Additionally, fewer youths are taking English at A-level.
According to the National Education Union (NEU), the government's stricter focus on traditional subjects is likely to 'destroy the arts'.
Kevin Courtney, joint general secretary of the NEU, said:
"These figures demonstrate how government policy is continuing to destroy the arts, PE, creative and technical subjects. Progress 8 and the EBacc, alongside inadequate funding for our children's schools and colleges, are causing the curriculum to be narrowed.
"The Russell Group of Universities have just this week scrapped their list of 'facilitating subjects', which was similar to the list of EBacc options and included only core subjects. They have done so because they recognise what the NEU has been long been saying, that a narrow prescriptive list of options does not reflect the abilities of all young people.
"It is time government gave up on the failed EBacc policy, funds schools and colleges properly and enable them to offer a broad and balanced curriculum."
Don't forget to follow us on Twitter, like us on Facebook, or connect with us on LinkedIn!