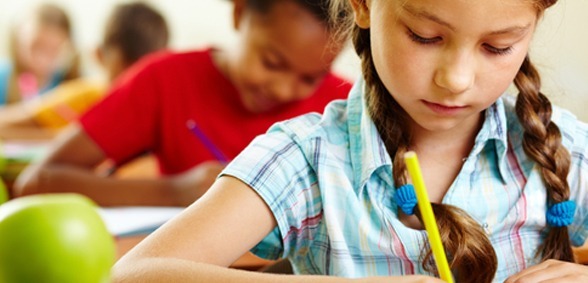 Headteachers and senior school leaders across the country fear that squeezed budgets will negatively affect their pupils, a survey of more than 500 headteachers has revealed.
Two thirds of headteachers and school senior leaders in England who responded to the survey believe that funding reductions resulting from the new National Funding Formula for schools and wider cost pressures will damage students' future prospects.
London Councils' research, conducted by TES, The Education Company and Shift Learning, showed that headteachers in London and the rest of England share similar concerns about this issue. Seventy-one per cent of headteachers in London and 66% of headteachers in the rest of England who responded to the survey agreed or strongly agreed that pupil outcomes would be negatively affected by changes to their budgets.
Sixty-eight per cent of headteachers surveyed who lead outstanding schools across the country also agreed or strongly agreed with this view.
Councillor Peter John OBE, Deputy Chair of London Councils and Executive member with responsibility for education, said:
"Ensuring all children have access to a good quality education that equips them for the future is vitally important. If the majority of headteachers and senior school leaders across the country are saying that funding reductions will have a negative impact on pupils, we need to listen to them.
"In London, 70 per cent of schools will lose funding when the new National Funding Formula is introduced. This will mean fewer teachers and teaching assistants, effectively denying thousands of children the education they deserve.
"Some of the most deprived schools in London will be hit the hardest as a result of the new funding formula. Taking funding away from schools, particularly those already facing considerable disadvantage, will make it harder for them to ensure they have the tools to provide their pupils with a high quality education.
"We are responding to the Government's consultation on the new formula, echoing the concerns of headteachers, parents, MPs and council leaders and making the case for investing an additional £335 million in schools across the country. This would ensure no school loses funding when the new national funding formula is introduced."
London Councils has submitted a formal consultation response to Government on the new National Funding Formula for schools. As well as calling for Government to cushion all schools from budget reductions resulting from the new formula, it details a number of further concerns London Councils has with the formula.
The response also supports several aspects of the proposed reforms, such as the 3 per cent cap on overall reductions to individual schools and the improved recognition of deprivation and pupil mobility in the formula.
For more information on London's education system and the impact of the National Funding Formula and wider cost pressures on the capital's schools, please visit www.londoncouncils.gov.uk/schoolsfunding.
Don't forget to follow us on Twitter, like us on Facebook, or connect with us on LinkedIn!