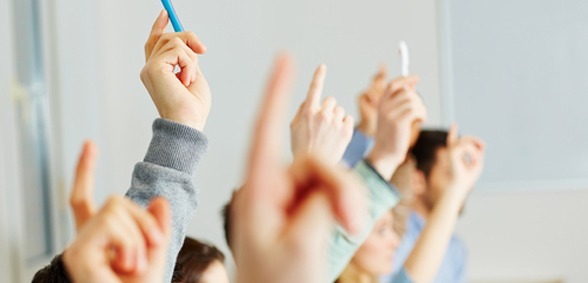 A new survey suggests that one reason school pupils aren't interested in learning foreign languages is due to Brexit
The latest British Council's Language Trends Survey 2019 suggests that school pupils aren't taking up foreign language lessons due to Brexit.
The report highlights that young people may be put off learning additional languages as they believe there is no point if the UK leaves the EU – at least according to a third of secondary teachers.
In particularly, parents of pupils from disadvantaged backgrounds have been telling teachers that learning new languages will be 'less useful' post-Brexit.
Another factor in pupils' unwillingness to learn languages is how difficult they are or could be.
71% of state secondary teachers said that the content of exams was a concern, a year after new GCSEs and A-Levels were introduced.
Additionally, 62% of independent school teachers said that providing high-quality language education is challenging.
Geoff Barton, general secretary of the Association of School and College Leaders, responded to the report with concern that the UK could become 'monolinguistic'.
"We are in danger of becoming a monolinguistic country unless we do something to rejuvenate the love and learning of languages.
"As the British Council survey shows, the government has not helped by introducing tougher GCSEs and A-levels which are discouraging pupils from taking up subjects which were already perceived as difficult.
"Schools are also struggling with a severe shortage of language teachers and Brexit could worsen this situation because many of our language teachers come from EU countries.
"The government insists that the inclusion of languages in the English Baccalaureate is having a positive impact, but the reality is that EBacc take-up has stalled because it is difficult to deliver the language element.
"It is clear that we need a new approach which is founded not on school performance tables and the perceived benefits of more rigorous exams but on encouraging a love of languages, and which is backed up by sufficient funding and teachers.
"We need a national strategy to ensure not only that we have the linguists we will need for trade and international relations, but that we are an outward-looking global country."
Don't forget to follow us on Twitter, like us on Facebook, or connect with us on LinkedIn!