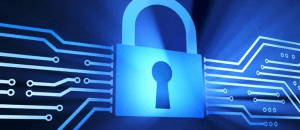 As reported by the BBC, Year 11 GCSE work has been lost in a cyber attack on a Dorset school
A school in Dorset has fallen prey to a cyber attack, causing GCSE coursework to be lost.
A member of staff at the Sir John Colfox Academy in Bridport opened an email containing a virus, thus infecting the entire network.
Year 11 coursework from one subject, which was saved on the school system, has subsequently been lost.
Head teacher, David Herbert, said: "We are liaising with the relevant exam boards about this specific issue."
He added that a police expert "has advised us that it is very unlikely that any school information has left the building and we are not compromised in that way".
"Personal data relating to staff, students and parents is not held on this system and is secure," he said.
Schools and other public institutions, such as hospitals are, unfortunately, regular victims of hacking because they are less likely to have good cyber-practices than private organisations.
Sadly, this also means that reputations can be damaged, as these institutions also hold a great deal of private and sensitive information on their systems.
Backing-up data on an external drive, keeping anti-virus software up to date and training staff to not click suspicious links are a few simple ways to ensure hackers don't get in.
Just last week, the government called on school leaders to take action following a "significant increase" in recorded cyber attacks on academy trusts.
Sir John Colfox Academy said specialists were working to rectify the issue.
Dorset Police said: "A full investigation is under way into the circumstances and Dorset Police's cyber crime unit is supporting and providing advice to the school."
Mark Orchison, MD of technology specialists in education 9ine, said 20% of schools reported they had been a victim of cyber attacks.
He said: "I would say it's actually under-reported… a lot of schools don't realise they have to report each cyber attack, and some don't report them to try and reduce reputational damage.
"Many of them, when you talk about cyber security, don't know what it means; a lot don't budget for it or don't have the money to protect themselves."
Don't forget to follow us on Twitter, like us on Facebook, or connect with us on LinkedIn!