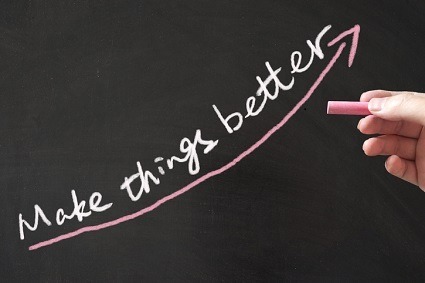 The Queen's Speech needs to set out a government programme which is good for education to give children and learners the best chances in life, say the Association of Teachers and Lecturers (ATL) and National Union of Teachers (NUT).
In particular, the two unions call on the government to:
From September, provide an immediate five per cent increase in funding for schools, 16-19 education and early years providers, providing for example an additional £2bn for schools in England. This will help stop the cuts being made this term to the curriculum and school staffing. This must be new money, not recycled from other parts of the education budget, and must be the start of a process of restoring education funding.
Beginning in April, provide the further additional funding needed to reverse all funding cuts to date and ensure an increase in real terms. This will support the achievement of a genuinely fair funding formula for schools, providing all areas with sufficient funds including those that have been historically underfunded, restore the cuts suffered since 2010 by early years and 16-19 providers such as nursery schools and sixth form colleges, and provide genuinely adequate funding to support special educational needs.
End the public sector pay cap and provide a significant and fully funded pay increase for all school and college staff. This is needed to address the recruitment and retention crisis and ensure students get the help and support they need.
Drop its plans for more grammar schools and stop attempts to increase pupil selection through the back-door. Grammar schools and other forms of selection do not benefit the majority of children.
Develop and invest in high quality skills education in schools and colleges through the curriculum and post-16 training and qualifications. This will be vital to develop people with the skills the UK needs post-Brexit.
Tackle the causes of mental health problems among pupils and staff such as excessive testing, poverty and deprivation, and increasing staff workload due to cuts, frequent policy changes and unreliable Ofsted inspections. The Government needs to increase funding for mental health services for pupils and staff.
Dr Mary Bousted, general secretary of the ATL, said: "The government needs to learn from the results of the general election that people care about the education of their children and adult learners. The Government has a duty to provide enough school places for every child and enough qualified teachers and support staff for every class. If our schools and colleges are not fully funded they cannot provide a rounded education for all pupils. In a post-Brexit world the UK will need people with the skills for everything from engineering, research, IT-development, medicine, the caring professions, law and financial services, retail and hospitality."
Kevin Courtney, general secretary of the NUT, said: "The general election has forced the government to accept that there is a major problem with school funding that must be addressed. This matter cannot wait – unless the government acts now, class sizes will be higher and fewer subjects will be taught in September. Theresa May must be in no doubt that our campaign to ensure all our schools and colleges have the funding they need will continue if not addressed in this Queen's Speech."
Don't forget to follow us on Twitter, like us on Facebook, or connect with us on LinkedIn!