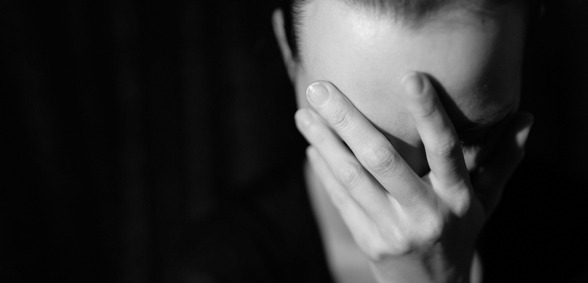 CREDIT: This story was first seen in Tes
The government needs to rebalance the education system, so that the wellbeing of pupils is considered as important as academic achievement, according to a leading mental-health charity.
Tes reports that, in the run-up to the general election, YoungMinds is calling on all political parties to make manifesto commitments to tackling what it refers to as a "mental-health crisis in our classrooms".
In a report published today, the charity points out that there are fewer references in the Ofsted inspection framework to pupils' emotional wellbeing and mental health than there were 10 years ago. This is despite changes to the framework in September 2015, which added references to pupils' wellbeing and mental health.
The charity makes five key recommendations for political parties:
Update existing legislation, so that wellbeing is enshrined as a fundamental priority for schools.
Increase the focus on wellbeing provision within the Ofsted framework, so that mental health and wellbeing are integral to school improvement.
Develop, trial and establish a wellbeing-measurement framework by 2020.
Embed an understanding of wellbeing, mental health and resilience in all teacher training.
Provide schools with designated funding, for use in supporting pupil wellbeing.
Sarah Brennan, chief executive of YoungMinds, said: "It is crucial that the new government makes the mental health of our children an absolute priority.
"At the moment, the education system is so heavily skewed that it's hard for schools to focus on the wellbeing of students, rather than their academic achievements. At a time when rates of self-harm are skyrocketing, and when teachers are seeing a sharp rise in anxiety and stress among their students, this cannot be right."
An estimated three children in every classroom have a diagnosable mental-health problem, the report says. This rises to one out of every four children, once emotional distress is included as well.
Yet only one in four children with a diagnosable mental-health problem is given access to the necessary treatment and care.
YoungMinds surveyed more than 1,000 secondary pupils, to mark the launch of the report. When asked whether they thought schools should be accountable for pupils' wellbeing, 92% of 11 to 18 year olds said that they did. And 87% thought that all teachers should have basic training in mental health.
Previous surveys, cited by YoungMinds in its report, have shown that 82% of teachers think that the focus on exams has become disproportionate to the overall wellbeing of their pupils. And 90% of school leaders have reported an increase over the last five years of the number of pupils experiencing stress or anxiety.
The YoungMinds report emphasised the importance of the role played by Ofsted, in ensure that pupils' wellbeing is given as much priority as their exam results. It states: "We believe that a prerequisite for a school to be graded as outstanding by Ofsted should be for it to demonstrate exceptional wellbeing support for pupils."
Don't forget to follow us on Twitter, like us on Facebook, or connect with us on LinkedIn!