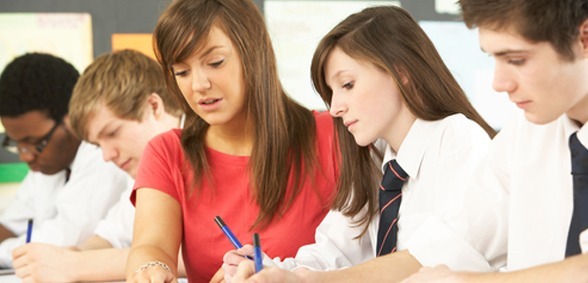 CREDIT: This story was first seen on TES
TES reports that the number of people training to be teachers dropped by almost seven per cent last year, according to new figures from Ucas, the admissions service.
The statistics show that 25,950 trainees were accepted on to teacher training programmes in September 2016, compared with 27,880 in 2015.
The report reveals there was also a drop in both the number of people applying to become a teacher – down from 47,200 in 2015 to 46,000 in 2016 – and the success rate of applications – 56.4% of applicants in 2016 were successful compared with 58.9% in 2015.
"My message to government is how low do you want it to get? At what point do you finally give up and say, 'We need a really good education service and it's hard to have a really good education service if you are not attracting enough people into the profession'?" John Howson, an education recruitment expert and visiting professor at Oxford Brookes University, said.
"The graduate labour market has improved, so there are more opportunities around and new graduates are concerned about the extra £9,000 of fees. It is serious, it's not yet a crisis, but we can't afford to keep losing people."
Primary places were hit particularly hard, with 10,790 people placed by the end of September 2016 compared with the 12,870 the previous year. This was below the government's target for 2016 of 11,489 primary trainees.
Most of the shortfall in primary trainees was on university teacher-training courses.
The government told teacher trainers last year that they could recruit all they wanted up to a national limit, but higher education providers were subject to a cap within this – to ensure that school-led courses were protected.
That artificial limit is likely to have been a major factor behind lower recruitment by universities in England. They accepted 4,820 primary trainees in 2016 compared with 6,450  trainees last year.
By February, almost all school-based teacher training providers were also told to stop recruiting to primary courses – despite warnings from headteachers that this could leave them short of new teachers.
Today's figures show that School Direct also saw a drop in primary acceptances from 5,000 to 4,500.
The National Association of School-Based Teacher Trainers warned at the time that high-quality applicants who applied later in the year could end up being turned away.
Quick breakdown:
There were 1,030 people accepted on to primary school-centered initial teacher-training (Scitts) – a rise of 30.
In secondary, there were 14,590 trainees placed in 2016 – 240 more trainees than at the same time in 2015.
This includes rises in the number of maths, physics and chemistry trainees.
But although 2,330 maths trainees were accepted, 70 more than in 2015 – this was still 772 below the target of 3,102.
Similarly, a rise of 70 physics trainees – to 800 – fell short of the government's target of 1,055 trainees.
Don't forget to follow us on Twitter, like us on Facebook, or connect with us on LinkedIn!