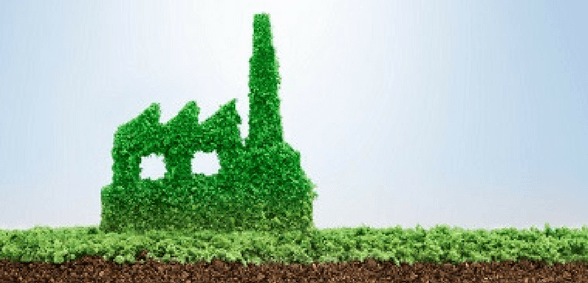 As energy prices increase year-on-year, keeping the lights on in schools is set to consume an ever larger part of the budget. With this in mind, could renewables be the answer to this essential issue? We caught up with Stephen Mitchell, chief operating officer of Spencer Academies Trust, Nottingham, about how sustainability has benefitted the trust and the community
We are an organisation that plays a large role in our community so it's only right that we lead the way in working towards sustainability. We teach approximately 15,000 children every day across our 17 schools, with approximately 2,000 staff. By embracing sustainability, and bringing in environmental best practice, we can put our teaching into practice, and demonstrate, practically, what it means to be a responsible MAT.
Going 'green' is not rocket science, nor is it difficult. It just means making the thinking about it part of your processes and making decisions that are consistent with those values.
I've been with the trust since February 2018 and none of this would have been possible without the amazing colleagues I have the pleasure of working alongside every day. Staff are responding positively to these changes, welcoming working for an employer that takes this seriously – and we are seeing a financial gain too. So, what have we done in that time?
Green buildings
We've put up a new building (from NetZero Buildings) at one of our primary schools, which creates more electricity than it uses, which means that our running costs are actually going down, whilst we have more classroom space. Use of PV panels, and great thermal design, has created a building that cost us less per square metre to construct than a typical bricks and mortar build. Running costs are way down too. External research has shown the typical running costs for our new building vs. a traditional build are as follows:
Roll this into a building lifespan cost and the savings are massive!
Single-use plastics
Feeding 15,000 students is no small feat and seems an obvious area for us to address. Our catering teams have done tremendous work in collaborating with our supply chain to get single-use plastics out of our student catering provision. Wrappings, cutlery, etc. are all now plant derivatives – and no single-use plastic in sight!
I'm currently working on getting rid of the waxed cartons for milk in primary schools. I estimate that we get through somewhere near to 500,000 cartons a year and I'm amazed that companies like CoolMilk have not yet tried to resolve this problem in a suitable way. Watch this space!
Waterless urinals
This is a project that's just starting. Water bills in schools are huge, and literally thousands of litres are being wasted in toilet facilities across the country every day in schools where urinals are aged and not maintained well. We're looking at how much water can be saved if we replace some old urinals with waterless technology. There may well be some initial spend to upgrade our facilities but this should have a relatively quick payback.
Renewable electricity
Perhaps the simplest thing for us to do – we have changed all of our electricity contracts across our trust to certified renewable electricity. We ran our own OJEU procurement exercise and have managed to secure this renewable electricity at the same price as non-renewable – an obvious win, and something all schools should be doing as a matter of course.
Turning devices off
Again, something that we're only really taking into this year but – working on the average cost of a multi-function copier running at 40watts when in standby mode – turning all of these off overnight will save us somewhere in the region of £20,000/year.
Don't forget to follow us on Twitter, like us on Facebook, or connect with us on LinkedIn!