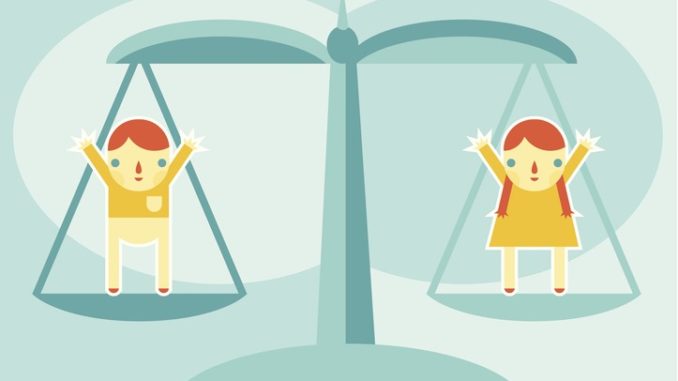 The State of Girls' Rights in the UK 2019 – 2020 by Plan International UK,shows that girls are continuing to face very real threats to their safety in public, sexism in school and a lack of control over their bodies – and their experiences are still not being listened to
Commenting on the report, Rosamund McNeil, assistant general secretary of the National Education Union, said: "This report paints a troubling picture of the UK's slow progress to achieve gender equality and the systemic failures to protect and promote girls' rights.
"Girls speak about how sexism and sexual harassment affects every aspect of their lives, from online to public spaces, to school life. Our own research – It's Just Everywhere – forms part of the picture:  sexism has become normalised at school through sexist stereotypes and sexist language and through the patterns of harmful behaviour girls a subject to from a young age. It is no surprise that in this report 6 in 10 girls think males are treated better than females in the UK and 41% noticed this difference at school.
"To make real change, we support Plan International's call for a remodelling of education, one that puts gender equality and social and emotional learning at it's heart. Teachers must feel empowered to tackle sexism through the whole school environment and understand how they can use the curriculum,  and subjects like relationships and sex education (RSE) to prevent sexual harassment and ensure all children learn about what are healthy, happy and equal relationships.
"As this report highlights, however, teachers report being overstretched and under-resourced. Girls speak about not having access to the pastoral support they need at school to help them with their mental health issues. This points to a wider crisis in education where the government is making it harder, not easier for schools to support its pupils. It is not giving schools and teachers the tools, time and teaching environments they need.
"We urgently need a change in education policy driving an exam factory culture and undermining schools' capacity to provide an inclusive and supportive education. If the government is truly committed to protecting and promoting girls' rights there must be a rebalancing of education – one where the social and emotional development of children is given the recognition and status it deserves."
Don't forget to follow us on Twitter, like us on Facebook, or connect with us on LinkedIn!