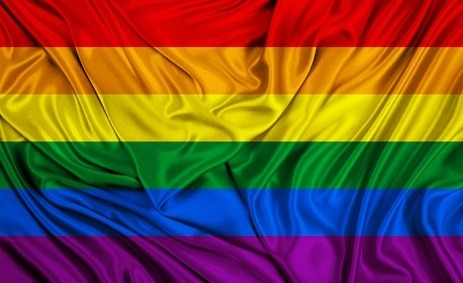 A study by the Centre for Family Research at the University of Cambridge – carried out in partnership with Stonewall ­ – has revealed that 45% of LGBT pupils in British secondary schools are bullied for being LGBT, 10% less than in findings from 2012
Based on an online questionnaire in which over 3,500 LGBT young people aged between 11-19 outlined their experiences of bullying in schools, it's been revealed that the use of anti-LGBT insults and offensive language is less frequent than five years ago.
Reporting on homophobia
The online responses form the basis of School Report 2017, published by leading LGBT charity Stonewall, and also show that 45% of those surveyed said they had faced bullying at school, with two in five trans people admitting they had tried to take their own life. However, the level of LGBT bullying has reduced by a third over the past 10 years – when Stonewall's first School Report was released. Seven in 10 LGBT pupils also mentioned that their school acknowledges that homophobic and biphobic bullying is wrong, a increase from half in 2012 and a quarter in 2007.
Verbal abuse is listed as the most common form of bullying, followed by gossip, being ignored or isolated, receiving intimidating looks and physical abuse. Death threats, sexual assault and being threatened with a weapon were at the bottom end of the bullying scale, with neither category having an incidence of more than four per cent.
A lack of intervention?
From a pastoral care perspective, 29% of participants said that teachers intervene when they witness LGBT bullying, with only eight per cent of heads doing likewise. Over half of participants said they didn't have anyone at school who they could talk to about their sexuality, while others pointed out that there was no information available at their school on LGBT issues. Thirty-five per cent of those surveyed did say their school had an LGBT group for pupils, with 19% saying their head had spoken openly about LGBT equality.
In the report Stonewall calls on the Department for Education to improve LGBT provision in schools, saying that they should, 'Ensure that new statutory guidance on relationships and sex education (RSE) and relationships education is developed through thorough consultation, explicitly requires all schools to teach about LGBT issues in an age-appropriate way and is supported by high-quality, inclusive resources and training for teachers.'
They direct a similar message to Ofsted, recommending that the Inspectorate, 'Deliver initial and ongoing training to all inspectors on how to assess a school's efforts to support lesbian, gay, bi and trans pupils and their effectiveness in combatting homophobic, biphobic and transphobic bullying and language.'
Don't forget to follow us on Twitter, like us on Facebook, or connect with us on LinkedIn!