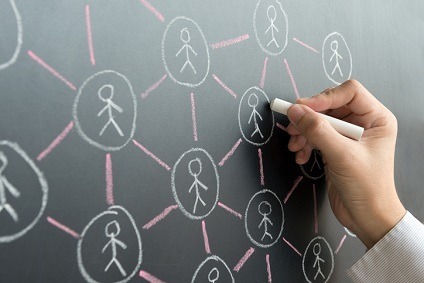 A report published by the Northern Irish Audit Office (NIAO) has criticised both the Department of Education and Education Authority in the region for not delivering 'efficiency or effectiveness' with respect to school SEN provision
One of the main findings of the NIAO's Special Educational Needs report reveals that, despite a 26-week timeframe to complete the SEN assessment process, only one in five new statements were issued within the allotted period during 2015-2016. There were over 76,000 children in Northern Ireland with SEN in 2016/2017, a figure that represents 22% of the whole school population; of these, 17,000 have a SEN statement.
Standard Practice
The report also found that neither the Department of Education or the Education Authority hold data relating to pupils with SEN without a statement who make good academic progress with additional support. This, they suggest, is in contrast to standard practice in England. 'During our review we found that the Department for Education in England collates and publishes children's achievements from primary school onwards. At the earlier stages it records attainment in a number of subjects including reading, writing and mathematics and considers whether the expected progress is being made.'
Alternative resources required?
It's also suggested that teaching assistants – at an annual cost of £55m – may not be the 'most effective type of support' required for SEN pupils to achieve their targets. Referring to work carried out in England the report says, 'The research found that classroom assistants were hindering performance as a result of a 'separation effect', whereby children with the highest level of SEN spend less time with the teacher and have fewer opportunities for peer interaction, compared with children without SEN.'
Neither the Department nor the Education Authority can currently demonstrate value for money in terms of economy, efficiency, or effectiveness
Pointing to evidence from Queen's University Belfast, the NIAO also underlines that SEN reviews, prepared by heads and then evaluated by the Education Authority(EA), amount to an annual cost close to £6m; value for money was hard to identify on this basis – the report states that, 'The EA told us that around 80% of statements remain unchanged following the annual review. The mean annual cost of maintaining a statement is estimated to be £10,000 at key stages 1 and 2 and £7,000 at key stages 3 and 4."
Kieran Donnelly, comptroller and auditor general at the NIAO, said: "Neither the Department nor the Education Authority can currently demonstrate value for money in terms of economy, efficiency, or effectiveness in the provision of support to children with special educational needs in mainstream schools. It is therefore crucial that the Department and the Education Authority assess the quality of support provided by formally evaluating it in terms of the progress made by children. This will allow resources to be focused on the types of support which maximise progress and improve outcomes."
Fast facts from the NIAO's Special Educational Needs report