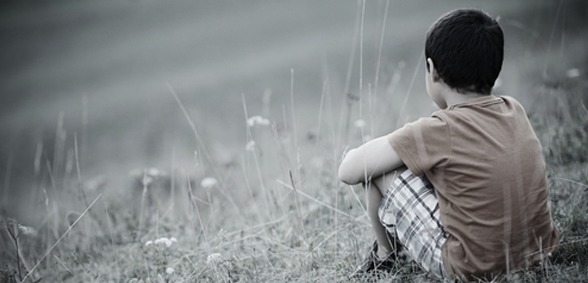 As reported by The Guardian, a new report has shown that there is no official government bereavement policy for pupils in schools
A new report by the Cambridge University faculty of education shows that there is no government-led national bereavement policy for schools.
The research shows that approximately one child per classroom has lost a parent or sibling, yet there is no official support for them.
Over 41,000 children under 18 in the UK lose a parent every year.
That number increases to around 45,000 when siblings are included.
"Childhood bereavement is a huge social issue that can lead to serious long-term consequences for not only the individual but for wider society and – ultimately – the economy," said Prof Colleen McLaughlin, the director of educational innovation at Cambridge University.
"It is therefore a huge issue that there is currently no government-led national bereavement policy in place for schools – where bereaved children spend most of their waking hours."
The report also highlighted that some studies show a child bereaved by suicide is three times more likely to die by suicide themselves.
Additionally, bereaved children are more likely to be unemployed in adulthood.
"Eighty-five per cent of schools do not have a planned holistic bereavement response despite our findings that teachers and schools are crying out for guidance, training and support, so that they are properly equipped to deal bereavement issues within the school community," said McLaughlin.
The report went on to say that 20% of bereaved children have not spoken to anybody about their loss.
This directly correlates to an increased risk of being involved with assaults or bullying.
To support schools and teachers, Winston's Wish, which commissioned the report, has created a strategy for schools for supporting grieving pupils.
"But what we also need is for wider society and, most importantly, government to recognise the importance of the issue, so that we can better support schools in supporting grieving children," McLaughlin said.
"We hope this report will provide a wake-up call."
Don't forget to follow us on Twitter, like us on Facebook, or connect with us on LinkedIn!