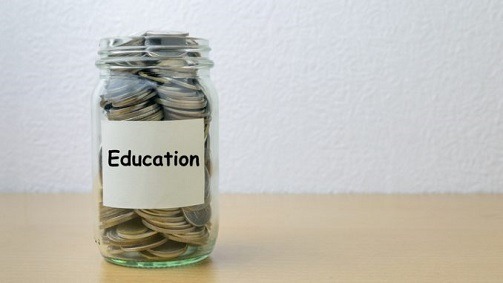 The British Educational Suppliers Association (BESA) has launched a new campaign to highlight the impact of the sharp drop in resources expenditure in UK schools over the past two years.
The initiative, which has already attracted support from the National Association of Head Teachers (NAHT) and numerous subject associations, comes following procurement research published by BESA that shows that primary schools are spending 3.7% less on resources than last year, and secondary schools are spending 5.7% less. ICT in secondary schools is being hit the hardest, with a year-on-year decline in expenditure of 7.5%.
The research, undertaken with a representative sample of 906 school leaders by the National Education Research Panel (NERP), reveals that 53% of primary schools and 52% of secondary schools say their school isn't adequately funded to provide a suitable teaching and learning environment. Looking ahead to the next year, 79% of primary leaders and 92% of secondary leaders say they are not optimistic about funding for their schools.
The campaign is intended to highlight the importance of ensuring that every school has access to the resources they need to deliver the education that our children deserve. Schools, parents, suppliers and general election candidates alike will be encouraged to sign up to the Resource Our Schools statement in the run up to the election, with the signatures presented to the next Secretary of State for Education when the new government is in place.
Announcing the launch of the campaign, Caroline Wright, director general of BESA, said:
"It is vital that pupils have access to high quality classroom resources. The unprecedented and continued pressure on school budgets over recent years is now having a real and lasting damaging impact on the quality of our children's education. Politicians must act to stop the cuts now."
Russell Hobby, general secretary of the NAHT, said:
"Schools are currently being expected to make £3bn of savings by 2020. These reductions put the stability of the whole education system at risk. NAHT's Breaking Point Survey from January 2017 revealed that eight out of ten school leaders are cutting back on equipment in order to balance their budgets. Six out of ten are cutting back on the hours worked by support staff. Support staff are crucial to making sure that all pupils in the class can participate fully in practical subjects like science and technology. Any future government needs to commit to fund education fully and fairly, reversing the £3bn real terms cuts that schools are facing."
Alan Kinder, chief executive, Geographical Association, said:
"To introduce children and young people to the amazing variety and complexity of their ever-changing world, teachers need curriculum materials of the highest quality. At the same time, teachers themselves need professional guidance to develop their expertise. If the resources in our schools and classrooms do not match the excellence of our teachers and young people, we do them a great disservice."
Read the Resource Our Schools statement.
Don't forget to follow us on Twitter, like us on Facebook, or connect with us on LinkedIn!