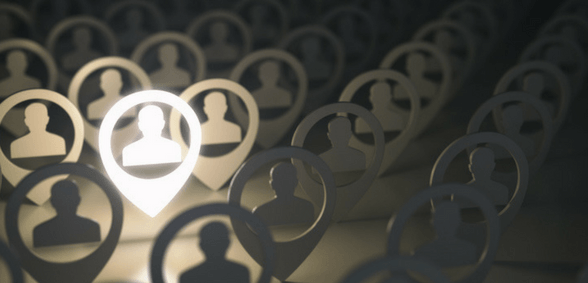 New data shows that the retention rate of teachers has got worse
Retention rates for new teachers have worsened, according to new Department for Education data.
Only 84.7% of the teachers who qualified in 2017 are still working in schools.
That is a drop from the previous one year post-qualification rate of 85.1%.
The rate of teachers remaining in their roles after five years has also dropped, from 68.5% in 2013 to 67.7% now.
Additionally, while the number of teachers has grown slightly, the number of secondary teachers has dropped.
Kevin Courtney, joint general secretary of the National Education Union, said:
"This latest data shows the unacceptable consequences of the school funding crisis and the numbers of teachers being driven out of the profession through the government's failure to address workload and teacher pay.
"Teacher recruitment continues to lag behind increases in pupil numbers, resulting in fewer teachers per pupil.  In secondary schools, full-time equivalent teacher numbers have fallen by over 10,000 in the last four years, despite an increase of almost 150,000 pupils.
"Teaching assistant numbers in secondary schools also continue to fall, by three per cent in the last year alone and by over 15% in the last five years.
"Teacher retention rates at all career stages continue to decline, with an increasing proportion of recent recruits and more experienced teachers leaving the profession.
"Almost a third of teachers (32.3%) have left the sector five years after qualifying, up from just over a quarter (26.0%) seven years ago.
"Average teacher pay continues to lag behind inflation, meaning that the real value of teacher pay continues to decline.
"With the latest report from the School Teachers' Review Body still to be published by the government, teachers and parents will be looking for urgent and effective action from the government to enable schools to recruit and retain the teachers we need.
"That means additional resources to reverse the real-terms cuts to school funding.  It also means reversing the pay cuts that have hit those working in education and reducing the excessive hours worked by teachers and other school staff.
Geoff Barton, general secretary of the Association of School and College Leaders, added:
"Statistics published today by the Department for Education show that teacher retention rates have worsened for new teachers.
"Of the teachers who qualified in 2013, 67.7% are still in service after five years. This is lower than the five-year retention rate seen in the previous year, when the figure was 68.5%, and this is the fifth consecutive year the rate has worsened.
"It means that we are losing a third of our teachers within five years of them qualifying. This rate of attrition is far too high and is a major factor in the severe shortage of teachers being experienced across the country.
"We are pleased that the government has recognised the need to do more in its recent teacher recruitment and retention strategy. But it must act with a greater sense of urgency.
"Schools and teachers are under far too much pressure because of real-terms funding cuts which have left them doing more with less. And teacher wages have stagnated as a result of years of government austerity.
"The government must improve the level of funding to schools and it must fully fund a decent pay rise for teachers."
Don't forget to follow us on Twitter, like us on Facebook, or connect with us on LinkedIn!