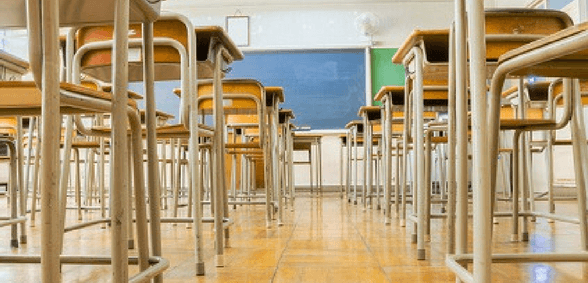 CREDIT: This story was first seen in TES
TES reports that, according to new figures, an increasing number of secondary schools are over-capacity in Year 7.
And in at least three local authority areas, more than two-thirds of schools opened in September with more Year 7 pupils than their published admission number allows.
The Liberal Democrat Party, which collated the figures from Freedom of Information responses from councils, warned of a "school places crisis".
For the 48 councils that provided figures for Year 7 pupils, just more than a quarter of secondary schools (26%) were over capacity, compared to 21 per cent two years ago.
Year 7 capacity was full in a further 27% of schools – up from 23% in 2015-16.
Just over one in five schools (21%) were over capacity across all year groups, based on figures from 91 councils. A further 20% were at capacity.
Liberal Democrat education spokesperson Layla Moran said: "These figures expose the growing school places crisis in many areas across the country.
"Each year, our classrooms are getting more overcrowded and our teachers more overworked.
"Every parent should be able to send their child to a decent school in their local area. That is why we would invest £7bn in our schools to expand school places and ensure no child is left behind."
She highlighted money spent on free schools in areas where there was no shortage of places and called on ministers to "stop wasting cash on ideological pet projects".
The areas with the highest proportion of schools where Year 7 was over-capacity were Bury (69%), Calderdale (69%), Stockton (69%), Bradford (58%), Hull (54%), Tameside (53%), and Brighton (50%).
A Department for Education spokesperson described claims there was a "crisis" as "fundamentally misleading".
He added: "We fund local authorities to provide school places for every pupil based on their own forecasts. The result is that the vast majority of parents secure a place for their child at their first choice of secondary school – 83.5% this year, with more than 94% having received offers at one of their top three choices.
"We have created 735,000 new school places since 2010 – with 136,000 more in the last year alone. We have allocated £5.8bn of funding between 2015 and 2020 to make sure local authorities can provide all the places they need in future."
Don't forget to follow us on Twitter, like us on Facebook, or connect with us on LinkedIn!