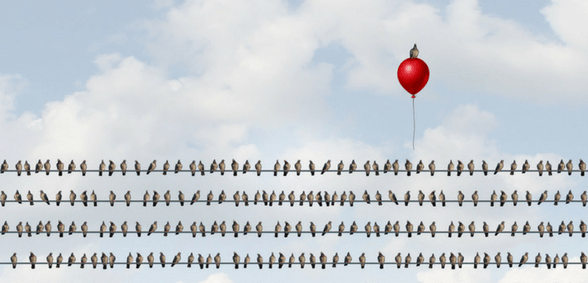 For better or for worse, the government, through reform, is changing the face of education as we know it. Marie Cahalane considers the development of the school business manager (SBM) and the crucial role SBMs can play in tomorrow's education landscape
To say education has undergone some changes recently is an understatement. Reform through government policy has altered the education landscape dramatically and it remains unclear what the future holds as the chancellor considers the Budget and education secretary Justine Greening examines her hefty in-tray.
The government's education agenda means that schools must operate effectively as businesses as they work with increased autonomy and navigate their way through additional funding arrangements and frameworks. As Nick Gibb pointed out in his speech at the NASBM – now Institute of School Business leadership (ISBL) – on November 16, school business professionals play a central role in ensuring sustainability in the education sector. School business professionals are key to setting and delivering the strategic direction of a school and, as organisations expand, the role is likely to become more specialist, yet in some schools they are a part of the senior leadership team (SLT) and in others they're not.
As business management becomes a key factor for schools, we consider the evolving role of the business manager, how SBMs can play a crucial role in the changing face of education and, finally, whether 'SBM' is a label that we will have to let go of.
Changing faces
The educational reforms initiated by the 2016 white paper, Education excellence everywhere, will, unfortunately, be paired with a real terms budget reduction as rising costs diminish the value of the government's promise not to cut the education budget. This, coupled with the onset of revised formula funding (although currently delayed), could result in additional issues for senior leadership teams to manage warns Sharon O'Brien, managing director of EBM Consultancy, and will be felt by SBMs across the UK.
Justine Berkeley, managing director of SBM Services, observes that the SBM role has become more of a focus, developing to better respond to the changes and challenges now faced. There has been a country-wide shift, she says and, while management was once the main focus, the SBM role has now taken on a more complex leadership aspect. "There's an increased need for higher level accountancy skills to meet the financial reporting requirements of academies, more energy is being expended on clear marketing strategies that support teacher recruitment as well as income-generation and attention has been turned to an increased knowledge of HR practices to aid organisational remodelling and change management."
Generalist vs Specialist
Perhaps it's time then, as Graeme Hornsby, director of SBM Consultancy, suggests, to, "…change from the old mantra where it was said that, 'every school should have an effective business manager' towards that of, 'every school should have effective business management'". And Graeme suggests that, perhaps, there is a pertinent question that now needs to be asked. "Does the SBM role even exist at all?"
This is not to say that the SBM is no longer relevant – quite the opposite in fact – they're more relevant than ever, "But it's more about specialised roles – 'roles' plural rather than 'role' singular," Graeme explains. "To move forward we need to get beyond traditional titles and assess what is required to meet present demands in individual areas." Schools must decide what needs to be done at a leadership level, where people are dealing with the strategic issues; at a management level, where people are dealing with economy, efficiency and effectiveness and at an operational level, in terms of processes, procedures and the administration of tasks and who will lead these areas."
The question then is: to facilitate this, must the SBM to become less generalist and more specialist? Anne Thomas, SBM programme director at the SBM Partnership, recognises that, "There has been an increase in the number of school business directors and chief finance officers/operating officers." These are strategic leadership roles and are, as Anne says, becoming more widespread, creating opportunities for SBMs to assume the leadership roles that the term 'manager' doesn't cover.
Senior leadership
SBMs, Anne says, will play an integral role in future educational developments. "They are key to ensuring that plans for change are thoroughly costed, that resources are available to support and sustain the actions required to bring about the change and to asking the challenging questions about value for money." However, while many SBMs are increasingly recognised for the crucial role they play, and are gradually being admitted to SLTs, this is not universal and varies from school to school. How can SBMs cement their role as key decision makers in the educational landscape of tomorrow?
"One of the best communication tools is to write and deliver on a support services development plan; this will ensure that everyone is aware of the work an SBM is doing to co-ordinate improvement across all the business functions of a school," Justine advises. In the same way that a school has a development plan for raising attainment, this plan will cover the SBM functions, the key priorities and actions to be taken. This is a business improvement plan and is something that Sharon says requires collaboration with the SBM's business teams (for example, HR, finance, premises, and marketing etc.).
Asking questions and opening communication is key. Sharon suggests that SBMs develop a relationship with the senior leader who is responsible for the school curriculum. "The design of the curriculum has a major impact on expenditure because of its reliance on staffing. It's been known for a curriculum to be designed which a school can't finance, resulting in deficit budgets and redundancies in later years." So, it's about stepping up by speaking up; making your voice heard and clarifying the role that the 'SBM' plays in the fundamental decisions made within the school for the betterment of the school.
Stepping up with CPD
So, can the solitary school business manager continue to thrive? Anne says yes, and highlights the Professional Standards Framework published by the National Association of School Business Managers (NASBM) which outlines the main professional disciplines and behaviours required in the school business management profession and the CPD programmes which underpin it. "These are programmes that are focused on the full role of the school business manager or director rather than specialist roles which are catered for separately. They aim to improve the skills and knowledge of the SBM, providing detailed knowledge of all aspects of school business management with the aim of ultimately improving school effectiveness."
However, Graeme observes that, in following this path, you will encounter a 'glass ceiling' in terms of career progression if you look at it in salary terms. He advises that SBMs work out whether they want to follow that trajectory or consider specialising in a certain area covered by the business management remit. The professional standards set out by NASBM can help SBMs evaluate the route that they wish to take in terms of personal professional development and, as Justine says, "It could be that a SBM may choose to become a specialist and take their accountancy exams such as ACCA or become a qualified HR practitioner by going down the CIPD route."
The fact of the matter is that change brings with it opportunity and now is a great time for SBMs to rise to the challenge and move beyond management and into leadership – that is what the role demands. Justine, who is over 15-years in the profession, says, "There are opportunities to provide strategic leadership, leading and managing support functions across a range of schools in a variety of contexts along with opportunities to actually become a specialist in one discipline of the role such as Finance Director or HR Director." There is no better time to look at the possibilities, and consider which career path will be most fulfilling and exciting for you, than now when so much educational change is in the air.
 Don't forget to follow us on Twitter, like us on Facebook, or connect with us on LinkedIn!