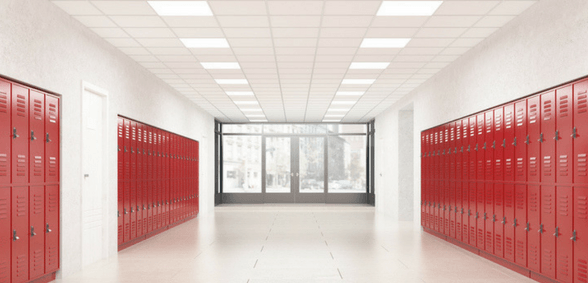 Pressure on secondary schools intensifies as applications increase, impacting the ability for parents and children to receive their first choice
New research – gathered by local authorities and compiled by the Department for Education – shows that while the majority of school place applicants received a preferred offer this year, the percentage receiving their first choice in secondary schools has dropped.
In 2018, 82.1% of applicants for a secondary school place received an offer of their first choice of school and 93.8% received an offer of one of their top three preferences. At primary level, 91.0% of applicants received an offer of their first choice school, and 97.7% received an offer of one of their top three preferences.
582,761 applications for a secondary school place were received this year – an increase of 3.6% on 2017 – and the highest number of applications received since 2008. As such, the proportion of first preference offers dropped to 82.1%, compared to 83.5% in 2017. The proportion receiving on offer of any of their preferences also dropped slightly to 95.5% in 2018, from 96.1% in 2017.
This increase in secondary applications continues the increase first seen since 2013, when the rise in births which began in the previous decade started to reach secondary school age, and follows a 2.6% increase between 2016 and 2017. Since 2013, when secondary applications were at their lowest, there has been a 16.6% increase in the number of parents applying for a secondary school place for their child.
Responding to the statistics Geoff Barton, general secretary of the Association of School and College Leaders, said:
"The drop in first-choice offers shows the pressure building on secondary school places, and this will intensify in the future as the number of secondary pupils is projected to increase by more than 500,000 over the next seven years.
"It is of paramount importance that the government ensures sufficient numbers of good school places are provided to meet local needs. This is particularly challenging in a complex and fragmented system.
"The government has to work closely with local authorities and existing groups of schools to ensure that children are able to access places in good local schools and that no money is wasted on places which do not meet demographic needs."