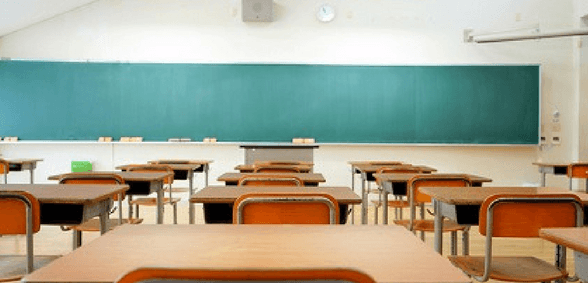 CREDIT: This story was first seen in The Evening Standard
The Mayor of London said he wanted the watchdog to include in its school safeguarding standards whether pupils were being kept safe from blades and deterred from carrying them, The Evening Standard reports.
London has endured a spate of knife deaths in 2017, with more than 30 of the 65 victims this year under 25.
Mr Khan labelled it an "epidemic" and said action was required from inspectors because many schools were reluctant to confront the issue out of fear for their reputations.
His comments came as he gave an address to senior figures in the education sector, urging them to co-operate with the police and Ofsted to combat the problem.
Mr Khan said: "One of the things we have seen is that there are some schools that are nervous about talking about knife issues and safety issues in their schools because they are worried about being stigmatised or labelled as an unsafe school.
"What is clear is that safeguarding should be a priority for all schools, keeping young people, students, safe should be a priority for all schools – we want to make sure all schools are teaching children about the dangers of carrying a knife.
"One of the ways to do that is to encourage Ofsted – as part of the inspection regime they have got to inspect safeguarding – to include in that, 'Is a school doing all they can to keep people safe in particular in relation to knife crime, carrying a knife?'."
Ofsted is planning to carry out a thematic review of tackling violence at schools, which will include best practice advice on prevention.
London regional director Mike Sheridan said Ofsted was "determined to support" the work to protect children from knife crime.
The mayor called for schools to have mandatory plans in place to prevent children carrying or being attacked by knives, while also providing support for pupils and parents in the event of an attack.
Rise in London stabbings sends UK's knife crime rate to six-year high
He added: "There is also a role, by the way, for social media companies and artists to make sure they don't inadvertently, because of the genre they are occupying because of some of the lyrics you hear in a song, for example, encourage people to carry knives or offensive weapons.
"It's a holistic approach we are looking for, with lots of different agencies involved."
His intervention came as the Metropolitan Police identified the latest victim of a fatal stabbing in the city as Aren Mali, 17.
The teenager was attacked on Sunday night in Croydon and was pronounced dead at the scene.
Mr Khan said: "I think the word used by senior police officers is epidemic and I think I agree with that.
"It is a scourge of most major cities – I think it is a scourge of London, the amount of knife crime there is."
Don't forget to follow us on Twitter, like us on Facebook, or connect with us on LinkedIn!