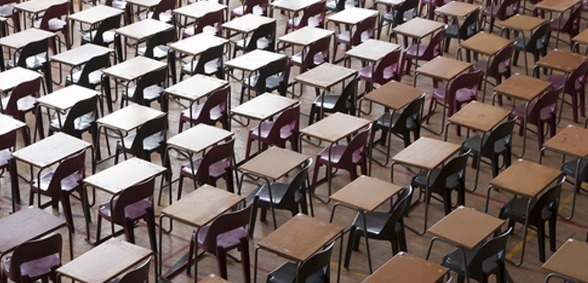 The latest SAT results show 64% of pupils achieved the government standard – but what of the remaining 36%?
The latest key stage 2 SAT results have been released, and they show that 64% of pupils managed to achieve the government's expected standard for maths, writing and reading. This is up three per cent since 2017.
Despite stories of SAT stress causing near-hysteria in children, and recent reports stating that the vast majority of teachers think SATs are detrimental to their pupils, the proportion of them reaching a scaled score of or above 100 rose in each of the three subjects.
Seventy-five per cent achieved the government standard in reading (up four per cent), 78% did so in writing (up two per cent) and 76% did so in maths (up one per cent).
It must be noted here that changes to the assessment framework impact the comparability of these scores, as does the lack of results for children with SEND being taken into account.
The National Education Union (NEU) weighed in on the subject of the test results, pointing out that the remaining 36% of students will be considered below the government standard. Dr Mary Bousted, joint general secretary of the NEU, describe the damage this could cause.
"Today's announcement means that, despite the hard work of teachers and pupils, over a third of 11-year-olds will arrive in secondary schools in September labelled as 'below the expected standard'.
"This devastating outcome is the result of policy-makers' delusion that to measure the performance of our school system it is necessary to test each individual pupil, and to prepare pupils relentlessly to be tested. The stress this causes for children and their schools is building up.
"In a survey of their experience of primary assessment in 2018, over 90% of NEU members reported that SATs adversely affected pupils' well-being, with 86% saying preparation for SATs squeeze out other parts of the curriculum.
"The real story of SATs isn't the headline figures, it's the damage that our test-driven system is inflicting on primary schools day in, day out throughout the school year. A narrow curriculum, stressed children, over-worked teachers: these are the signs of an assessment system that needs root and branch change."
Don't forget to follow us on Twitter, like us on Facebook, or connect with us on LinkedIn!