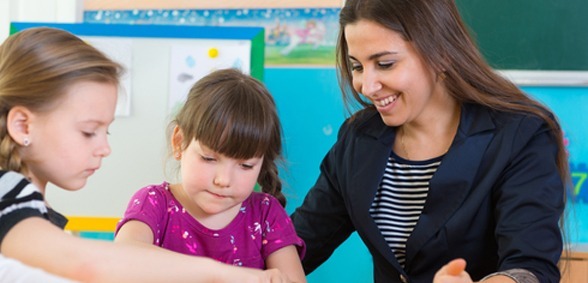 A school in Brighton is hoping to raise £30,000 in order to allow it to keep one of its beloved teachers, according to The Argus
A teacher at Middle Street Primary school, who is responsible for Every Child a Reader (Ecar) classes aimed at children who fall behind with their reading skills, has spoken out about 'savage' cuts to the school's funding that could see her role removed.
Vicki Hemstedt has told The Argus that £30,000 worth of funding needs to be found, somehow, or she is at risk of losing her job.
She said: "It's a shame to know that this role could be lost because of these savage cuts.
"It feels so wrong to me that schools have to use fundraisers to get enough money for staff.
"We are lucky that some of our parents are able to help but some others may not have that ability. It shouldn't be this way."
If she loses her job, the pupils at Middle Street will be without the additional support she offers.
"The children make real progress and you see it in their class engagement and self-esteem. "If the position goes it will have a knock-on effect for all the children.
"If you have children struggling it means teachers may not have time to get them to the right level.
"I mostly work with Year 1 children.
"The first I taught left last summer and it was great to see children I had worked with leave having passed their Sats for reading. It shows the impact of getting to them early."
The school is now hoping to raise the necessary money in order to keep Hemstedt on.
Headteacher, Julie Aldous, is backing her plight and said the school does not want to lose the role.
She said: "Reading is fundamental, it's really important and Vicky has a high success rate. It's very intensive. The children see her every day and it gives them that ability and confidence to read.
"We've had children go on from the lessons and really have a love of books.
"For me it's a no brainer – why would you not want to have that in your school?"
A local art gallery has announced it will be hosting a special exhibition to raise money for Middle Street.
Don't forget to follow us on Twitter, like us on Facebook, or connect with us on LinkedIn!