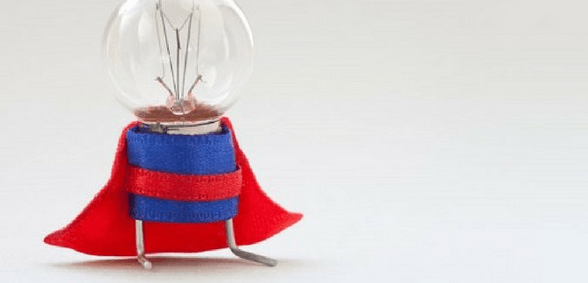 #wedontmessabout is a powerful hashtag and a fitting SBM mantra. Its author, Noel Conreen, school business and finance manager at Chaigeley School, Warrington, is relatively new to the role but it's this approach that secured him his appointment as SBM in 2015 and it has helped him overcome the many challenges he has since encountered
Over the course of my working life I've experienced big challenges – moving from insurance broker, to petrol station manager, to part-time gardener, to SBM, for example. As SBM, my first challenge was to perform the role with no experience – the added challenge being it's a non-maintained school with no LA support and everything done in-house. The setting itself was another challenge; a special school for pupils with social, emotional and mental health needs, my first day included a pupil throwing things through my first-floor window! Then there was the challenge of inheriting a predicted £95,000 deficit.
A further challenge, around 12 months into my reign, was to convert three houses within the school grounds into children's homes – something which, again, I had no experience of. All this whilst learning the ropes, trying to understand student behaviour and completing the modules for the CSBM.
Can't keep us down
With an 'I haven't come here to mess about' approach, I went in – guns blazing – reviewing practices, services and costs to reduce the deficit. I learned as much as I could about children's homes and the regulations surrounding them. I engaged with staff, met with different LAs (we take placements from LAs throughout the North West). I was determined to learn as much as possible about this sector.
More importantly, however, I wanted to learn about the pupils. Many people see a child showing signs of bad behaviour and judge them immediately. I often hear visitors say they need a smack, or they need shouting at. Many of these children have had a lifetime of being smacked and shouted at; there's often a history of neglect and abuse and inside that angry, abusive teenager is a frightened child who needs to be understood and loved. Learning that made everything else click into place.
Spare a thought for resilience
Resilience is a trait you must have or you wouldn't last five minutes; you do learn it on the job- you must – but it's also gained through life experiences. It's not often, in any organisation, that you have someone as important and influential as a SBM, but who is so undervalued. That requires a personal resilience to not feel demotivated or devalued. Everyday brings a new challenge; we're like the oracle, the person that people come to for an answer.
A time for action
Worried? Have a problem? Can you do something about it? Yes……..then why worry?
Worried? Have a problem? Can you do something about it? No………then why worry?
These two lines, to me, put things into perspective. Funding is an issue, as are pupil numbers, staffing issues, Ofsted, legislation and policy, academisation, payroll, the future, etc. Pressure is all around us; those problems will never go away and, as each is dealt with, a new one arises. Cuts are real, deficits are real but so is innovation. When I ask, 'Why do we do this?' I am too often given the answer, 'Because we always have'. We need pressure, we need worries; without them our jobs would be boring! So, embrace it and approach each day thinking, 'I'm not coming here to mess about'.
Don't forget to follow us on Twitter, like us on Facebook, or connect with us on LinkedIn!