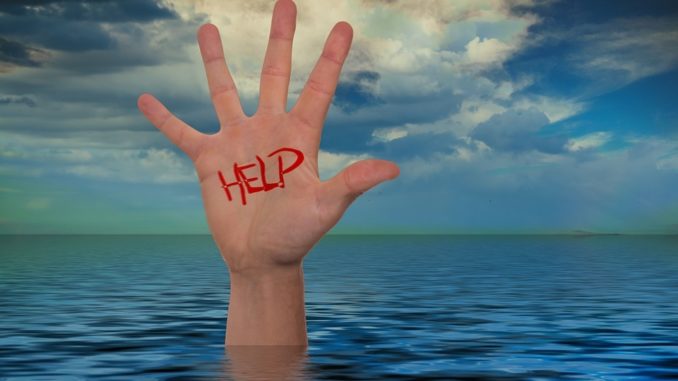 Our resident agony aunt, Laura Williams of L J Business Consultancy, answers SBMs' questions about their roles, their lives – and everything in between
"How do I prepare for, and carry out, difficult conversations with team members?"
I cannot tell you how many SBMs have asked me this – it is one of the most common questions I get asked as a coach and mentor. And there's a reason for that; no matter how experienced you are, having a difficult conversation with a team member is always challenging. There are so many types of 'difficult' conversation (performance, conduct, absence, informal, investigative, formal) and each one is unique. Why? Because we're dealing with people – people's motivations, behaviours, responses – all of which are either not entirely obvious or completely unpredictable.
For this reason, I'm going to share with you some advice to consider in all of the above scenarios.
Be sure you are the right person to have the conversation
Whilst they may be part of your team, what they have done – or whether you are the right person to address what they have done – should be considered carefully. In some circumstances it may be that it is more appropriate for someone else to have the conversation. Don't get me wrong, you usually are the right person but complex cases might mean thinking 'outside of the box'.
Be sure that you've got your facts straight
In certain situations there is irrefutable evidence; however, in many, we have to rely on our judgement about what's right, what's not and what constitutes acceptable standards. Before you sit down with a team member, ensure that you are clear on why you have determined their behaviour/performance to be unacceptable and your reasons for raising it now.
Consider all evidence
Don't restrict yourself to the issue at hand; take a wider look at context. Is this change in behaviour or performance recent? Is there an obvious trigger? Has there been a change to their role or responsibilities? Is there something going on at home? All of these factors will likely come into play during the meeting so include any information you already know into your meeting preparation.
Get yourself in the right mindset
You need to go into the meeting open-minded in order to avoid jumping to conclusions. It's easy to overlay a narrative onto a situation when, in reality, you only have half the story. Until you speak to your team member, you can't assume anything. The focus of the meeting isn't to judge, it's to find out what's going on. Approach the meeting with curiosity and ask as many questions as you need to, to find out what you need to know. Decide what you want your ideal outcome to be, but be flexible in your approach. Be prepared to truly listen and consider what the right outcome is based on what you're hearing.
Prepare a framework for your discussion
Some people use scripts; I prefer frameworks. Bullet the key points and milestones you need to hit in the meeting as well as any key phrases you may be required to say, in accordance with policy. Make sure that your meeting closes strong i.e. you're clear about your expectations, moving forward, what the consequences are if these are not met and any actions that you agree to take. If the conversation goes completely off-piste, and you're not sure what to do, don't be afraid to adjourn the meeting and agree to schedule another once you've had time to reflect.
Remember to follow up
Whatever you've agreed to do as a result of your conversation, do it. Arrange another meeting or a check-in meeting, source appropriate CPD, refer them to occupational health etc. This is crucial – especially if you expect a formal process to progress – you must deliver on everything you said you would, in a timely and reasonable manner.
And finally…
It's natural to doubt yourself at first – it shows you are taking your responsibility as a manager seriously – but when you start to worry about how the person will respond to you, or what other staff will think of you, you can begin to talk yourself out of having the conversation at all.
Stop! Take a moment to check in with yourself. What do you think about the situation? Ask yourself what would happen if you didn't have that conversation? Who would be impacted if this issue didn't get addressed? Is it fair to other staff that this staff member acts in this way? What kind of school do you work in and does this person represent a good example of its values?
If you go into a meeting not only knowing the facts but also knowing that what you are doing is the right thing, then the fog of fear begins to lift, and your confidence begins to grow. Sure, the member of staff might not be happy with what you have to say – but the cost of not saying it is much higher.
Don't forget to follow us on Twitter, like us on Facebook, or connect with us on LinkedIn!