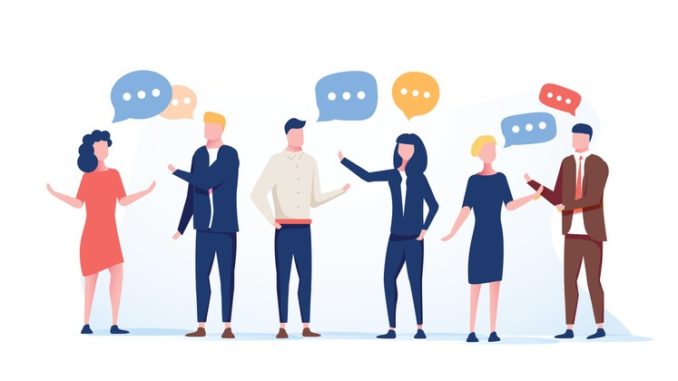 No two days as an SBL are the same, but how much do they differ around the country? We spoke to three SBLs from different locations about their roles
Tell us a bit about your school? Size? Type? Rural, Urban or other? County?
@JayEllePeaElle: Semi-rural Lancashire CC-maintained secondary with sixth form, 850 pupils on roll.
@sbmplatespinner: Junior school in West Yorkshire. 3 1/2 form entry with 410 pupils and 80 staff in a deprived area with high % SEND.
@runningsbm: I work in a small/med primary school which is part of a multi-academy trust based in South Leicestershire.
What is the most challenging part of your role?
@JayEllePeaElle: Volume of work: it's everything from negotiating contracts and managing all things HR – from a change in hours to whole school workforce restructure – right down to answering parent queries on lunch payments.
@sbmplatespinner: Having three bosses, all with completely conflicting priorities – headteacher's priority is teaching and learning, parents and pupils; MAT chief finance officer's priority is finance, MAT reporting and trustees, and primary director of education's priority is to be a catalyst for change (irrespective of the resources required to implement the finer detail). None of the three have an appreciation of the other's needs or timescales, and none of them know the full gamut  of the SBM role and how much other work is involved in the day-to-day running of a school over and above their needs, such as payroll, HR, compliance, health and safety, premises, admin, communication, IT etc.
@runningsbm: The most challenging part of the role is being able to produce a balanced budget which caters for all the requests that the team want in order to improve education for the children.
What is the most rewarding part of your role?
@JayEllePeaElle: Definitely the sense of doing it for the greater good. Every day I feel blessed that the actions I'm taking are helping kids in my community. Except Wednesdays. I hate Wednesdays – I'm the senior person in charge at lunchtime. That's when I'd rather be anywhere than working in a school!
@sbmplatespinner: Making a difference to the pupils, staff, school and community. Problem-solving and getting things done.
@runningsbm: The most rewarding part of the role is knowing that, every day, you are making a difference to the future generations of children who come through the school and it is always a great feeling when you receive a little note when someone has recognised the work you have done.
What do you wish you had known about the role before you became an SBL?
@JayEllePeaElle: That no two SBMs have the same role. That you cannot compare. That trying to find someone who does the same role is as pointless as looking for the needle in the haystack!
@sbmplatespinner: How rare common sense is in the education sector! How little support there is (often a 'them and us' culture, too, dividing teaching staff and 'support') and how much is expected of an SBM by staff. Everything is our fault/within our remit and no-one else has 'time'. In my experience the role is grossly undervalued both by SLT and financially as they don't realise just how much expertise it requires and don't know what we do until we aren't there.
@runningsbm: The biggest thing I wish I had known before becoming an SBM is just how much politics play in terms of decision that we make. The constant change in direction does not always allow you to create plans for the long term.
What is the best bit of advice you'd give to another SBL?
@JayEllePeaElle: Don't let others' poor planning become your priority, and always remember nobody actually dies if a deadline missed. Because you will miss them, and that's okay.
@sbmplatespinner: Get yourself on Twitter for a great support network as, once you're in post, you're pretty much on your own and instantly expected to know/solve everything.
@runningsbm: The best bit of advice I would give to a new SBM is to make sure you join a local network and create partnerships with others who you can bounce ideas off and talk to if you need to.
How do you ensure you have a good work/life balance?
@JayEllePeaElle: I work long days because I choose to, generally 07.30-17.30. I still have breakfast with the kids and I'm home for dinner every night. You'll rarely see me working evenings, or even looking at my emails. You'll never see me working weekends, ever.
@sbmplatespinner: I don't! Since starting in the role almost two years ago I have worked 60+ hours per week – any over 37 hours are unpaid with no time back. I keep telling myself 'It'll get better when I've just cleared this backlog, or streamlined this,. It doesn't! Our school has grown by 40% more pupils in five years and staffing has reduced by the same percentage. Just as I started to think things were getting easier funding cuts happened, and teacher pay rises, and I was forced to make good staff redundant. What's the first area to be cut? Admin.
@runningsbm: I value my work-life balance and take steps to ensure that I manage it appropriately. Part of this means I do not have emails on my 'phone or home tablets. I have to physically log into my laptop to check them. I also have a number of hobbies which I engage in which allow me to completely detach from the day work.
How would you describe your role to someone who didn't know what an SBL does?
@JayEllePeaElle: I'm the chief operating officer to the headteacher's CEO role. I manage everything that isn't teaching, through an exceptional team of operations managers. Whether it's premises, catering, welfare, reprographics, reception, office or IT – I'm responsible. Sometimes that means I check in with the relevant ops manager but, in terms of finance and HR, I do everything – from counting cash to strategic forecasting, inputting absence on payroll to recruitment and exit strategies.
@sbmplatespinner: An SBM does, quite literally, everything! The role is incredibly varied, fast-paced, exhilarating and frustrating! There's never a dull moment, and no two days are ever the same, but if you want to get any big chunks of work done, do them at home or in the holidays because you're never not interrupted!
@runningsbm: The best way to describe my role is everything other than teaching.
How long have you been an SBL?
@JayEllePeaElle: 12months. Prior to this I was 25 years in banking. It's a little different, and a whole world better!
@sbmplatespinner: 18 months.
@runningsbm: 4 years.
What part of the role excites you the most?
@JayEllePeaElle: I love the variety. Even on my structured days, I'll have a few hours of random chaos. I love Mondays when I 'speed date' all of my managers, catering manager's P&L always brings cake, IT manager contracts update, premises manager planned and unplanned maintenance (the unplanned is always interesting…."We hadn't planned to replace the toilet doors but….") the cover manager and office manager generally use the meeting to have a 10-minute coffee break and eat my biscuits. But it's a good check-in!!
@sbmplatespinner: Finding more efficient or cost-effective ways to do things that are actually implemented and benefit the school. Ticking things off the 'to do' list!
@runningsbm: I really thrive on making sure the auditors, whether financial or safety, really have to work hard to find fault. I love the feeling after an audit when they say they are really pleased and that there are no points that need to be addressed. The other area which I really enjoy is the interaction with the children and I am really lucky to be able to take them on the residentials and see them thrive whilst doing the challenges.
Would you consider a career change now and why?
@JayEllePeaElle: No – too new to this one. I've had good offers to go back to banking and, whilst the money was significantly better, you can't put a value on the amount of fun I'm having at the moment (except Wednesdays….did I mention I hate Wednesdays?)
@sbmplatespinner: Hmmm maybe. I love the variety and pace of the role but dislike the 'them and us' culture and feel undervalued and taken for granted. Maybe it's time to change my school rather than my role.
@runningsbm: Currently I am happy with my career choice and would only want to progress upwards within the business leadership roles. If I did change career, I would consider teaching.
If there was one thing you could change about the role, what would it be?
@JayEllePeaElle: I wouldn't change a thing. I would like to see the school go paperless – I can't believe how much paper schools use. I was 10 years in a paperless office and I'd forgotten how to use a printer/copier.
@sbmplatespinner: To be more supported and valued. To work more closely as a MAT to avoid duplication of effort and enable the sharing of workload and standardising on systems of best practice.
@runningsbm: The role of the business manager is so varied – which is great; if I could change one thing it would be around how quickly the central government and DfE act on things and provide information. Most of the work I do is delayed by poor communication and instruction from the department.
What would you say might be different about your role compared to other SBLs around the country?
@sbmplatespinner: I'm not sure the differences are geographical. I think they're more based on school size, type and whether it's academy or LA. I think there's more pressure and responsibility in an academy as all responsibility falls on one person, and can't be passed on to a body of people, but pay and working hours don't reflect this. On the plus side, academies have more freedom and can act more quickly.
@runningsbm: I am sure this may be similar for all SBMs but the thing that makes my role stand out, compared to others, is that I have recruited and work with a fantastic team of people who support the business and operations side of education. They all have the same ethos in relation to the job as I do and, because of this, it makes us a really successful team.
What do you like to do to unwind?
@JayEllePeaElle: When not working I am a sloth – generally, a sloth with wine. Occasionally I will take my dog for a walk; however he doesn't like the rain, and we live in Lancashire, so he's the sausage dog equivalent of sloth.
@sbmplatespinner: I can't remember!
@runningsbm: As my twitter suggests, I unwind by running. I took up the sport when I changed career to become a business manager and have not looked back. In this time I went from not being able to run up the street to taking part in my first marathon in Liverpool in May 2019. Just being around our club runners, and enjoying the social aspect of it, helps to create a balance between work and home.
Don't forget to follow us on Twitter, like us on Facebook, or connect with us on LinkedIn!