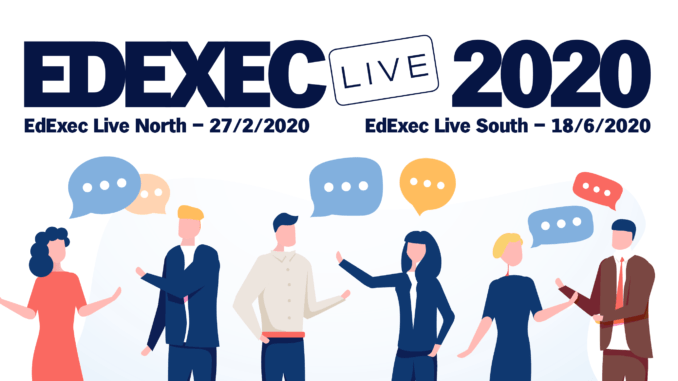 "It's the most wonderful time of the year…" so the song goes – but, for school business managers, this is one of the busiest times of the year!
The ingenuity and resilience applied by SBMs to every challenge and change that arises within the education sector needs to be celebrated and supported, and EdExec LIVE aims to do both of those things. Our event is tailored to the needs of SBMs – covering everything from budgeting to intelligent leadership, it's designed to provide practical advice, pragmatic solutions, innovative resources and an arena for discussion and debate.
We want you to be there to share you experience(s) and learn from those of others – e-mail [email protected] for the chance to grab a free or discounted ticket!
We know that stepping away from your school can be daunting – who knows what might happen (or not happen) in your absence? – so we ensure that EdExec LIVE is a fully-comprehensive, excellently-organised day designed to provide you with maximum learning opportunities in an optimum amount of time.
What's in it for you?
Tailored seminars and workshops on all areas school business management, including: benchmarking, smart budgeting, whole-school wellbeing, negotiation, confidence, training your governors – and much more!
No-one knows the business of running a school better than those who do it; EdExec LIVE is a fantastic opportunity to network with others in the profession, discuss challenges and solutions and just be a part of the conversation.
EdExec LIVE is truly a day built around you. It's not easy leaving school for a day – there's too much to be done! We optimise your time by helping to structure your day with a bespoke programme, so you can attend as many of the seminars that are important to you as possible!
So, don't delay! Check out all the information (which is being updated all the time) at www.edexec.co.uk/edexec-live-2020/ and join us on 27 February at the Radisson Blu Hotel and 18 June at 30 Euston Square, London.
Don't forget to follow us on Twitter, like us on Facebook, or connect with us on LinkedIn!