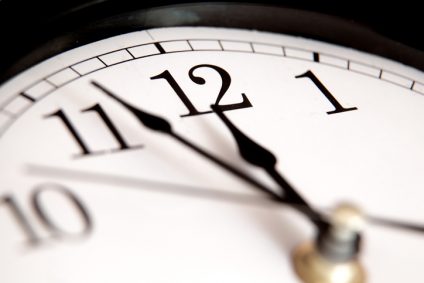 CREDIT: This story was first seen in The Telegraph
Furious parents have blasted a primary school after it announced controversial plans to save money – by finishing at lunchtime on Fridays, The Telegraph reports.
A letter was sent to parents of Danemill Primary School in Enderby, Leics., suggesting pupils will finish at 1.05pm – two hours and 15 minutes earlier than the usual 3.20pm.
The school claims the move, which is due to come into force in October, will save money by allowing teachers to plan lessons instead of teach on Friday afternoons.
But the proposal has been slammed by furious parents who say they will lose money by having to cut their working day in half in order to collect their children from school.
The measure has also been dubbed "Poets Day" – urban slang for "P— Off Early Tomorrow's Saturday".
T
he school, which caters for 400 pupils aged 3-11, has defended the plan, saying they will provide a "limited number" of places for children to stay at school until 3.20pm, doing "enrichment activities."
W
riting to parents, headteacher Dawn White Tracey Lawrence said: "As you may be aware the Fairer Funding Formula has resulted in schools receiving significantly less money in their annual budgets from the government and Danemill is not an exception.
"Our prime concern is to provide your child with quality first teaching to enable them to achieve their full potential.
"In order to do this in the current economic climate we propose making the following adjustment which will have the least impact on your child's education.
"Effective from October 24, 2017 the school day would end on Friday afternoons at 1.05pm, lunchtime and Wrap Around Hours will remain unchanged on Fridays.
"It is good practice to provide teachers with Planning and Preparation Time (PPA) and this is covered by our Learning Support assistants during the week.
"The implementation of this new timetable will allow teachers to have their PPA together on Fridays afternoons and your child will continue to have quality first teaching during the rest of the week.
"This means you will be able to pick up your child from school at 1.05pm on Friday afternoons.
"However we appreciate this may initially cause problems for some parents and carers and we will offer a limited number of enrichment activities for the children on Friday afternoons, these sessions will be free of charge in the first instance and will finish at 3.20pm.
"We have given this much thought and consideration and we feel this is the very best option for the children."
S
ome parents have expressed their outrage by writing their feelings on the school Facebook page.