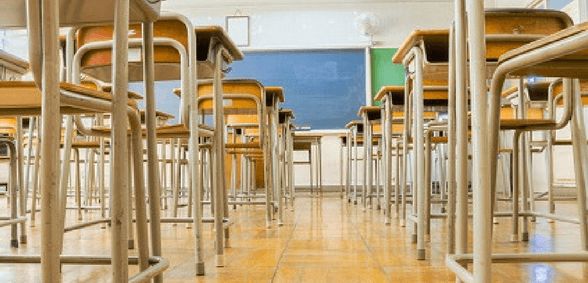 CREDIT: This story was first seen in TES
Study suggests parents given a small number of options are more likely to play it 'safe' and pick schools they think they will get a place at, TES reports.
More families could get one of their preferred secondary schools if they were able to list more choices when applying for places, according to new research.
A study suggests parents who can only give a relatively small number of options are more likely to play it "safe" and pick schools they think they have the best chance of gaining a spot at.
Those who are able to list more schools are likely to be more ambitious in their choices.
Under England's current school admissions system, parents are typically asked to list between three and six secondary schools they would like to attend, in order of preference.
Children are then allocated a school based on available places and admissions criteria, using the order of their parents' choices.
This year, 83.5% of pupils got their first choice, and 94.6% got one of their top three.
The study, by researchers at the universities of Bristol and Cambridge, looked at data on more than half a million pupils who started at English secondary schools in September 2014.
It suggests that parents may have incentives under the current system to list schools that are not really their preferred options, to avoid being allocated to a school that simply has spare places.
Families that make more choices, on average, receive a place at schools with higher GCSE results, it says.
"Those who make more choices are also offered higher performing schools even if they are allocated to one of their lower ranked school choices (for example their second or third choices)," the study says.
"Indeed, the average school performance of second choice schools for those who made six choices is higher than those allocated to their first choice of school where the household made fewer than four choices."
It notes that parents who make more choices may be those that are more focused on education, or wealthier and live in areas which have high-performing schools, while those who pick fewer options could prioritise education less highly, or be choosing schools where they already have a child studying.
But it adds: "When parents make multiple choices, their first choice tends to be more ambitious.
"Indeed, parents who make more choices tend to end up with an offer from a higher performing school. Equally, people make more cautious choices when constrained to three options. This suggests that they would have benefited from having more choices, which is an important note for policy.
"Local authorities could improve the percentage of households allocated to a preferred school simply by offering the possibility of making more choices on the common application form.
"This would be relatively costless and would easily reduce the need for a strategic or 'safe' school choice."
Don't forget to follow us on Twitter, like us on Facebook, or connect with us on LinkedIn!