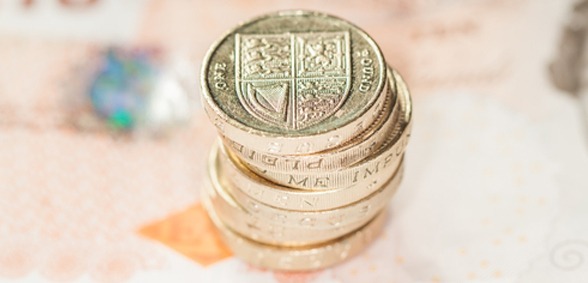 CREDIT: This story was first seen in The Shields Gazette
Whitburn Church of England Academy has appealed to families for financial support as it faces a funding crisis – with a warning it will get worse in coming years, The Shields Gazette reports.
Whitburn Church of England Academy has appealed to families to help it with cash donations. In a three-page letter to parents and carers, principal Alan Hardie tells of how all schools in South Tyneside are facing difficulties over their budgets and states: "Unless there is immediate action, the unfairness of school funding will have a detrimental impact on the quality of education we can provide for your child."
It says it is now getting £325 less each year per pupil compared to six years ago, with its total funding for its secondary school down by £258,231 to £2,542,242 over the same period. Part of the reason for the change comes in increased National Insurance, pension contributions and pay rises it has had to pay to its 130 staff members, without a rise in its grant allocation to cover its costs.
Around 80% of schools' funding goes to its workers, with the union-backed schoolcuts.org.uk estimating it will have 14 fewer teaching posts by 2019 because of the crisis. Whitburn has said the funding from parents will ensure after school clubs, new library books, additional costs such as the renewal of its mini-bus and money to fund coaches for its successful rugby team will continue.
While these are not essential, it says these "enrich" their education and give its 980 secondary school children and 200 sixth form students opportunities they might miss out on. It says it has asked for a subscription-style payment rather than regular requests to cover costs for non-curriculum trips and fees it currently covers so that parents will not face regular messages asking for cash.
The school says it gets a smaller amount money than the average secondary school amount per pupil across the borough at £4,692 compared to £5,446, and has pointed out the average independent school fee stands at £12,000 when it consistently achieves better results than many.
The school has also faced the task of finding extra cash to fund its sixth form, and while it was backed by £1.9m in a capital grant and was backed by its parents, the money did not cover its full building costs, nor its equipment, books and cost of staffing to set it up. However, the school has said it believes it is in a more fortunate position because its parents are likely to be able to support the funding appeal, but fears others in more deprived areas will not have families who have cash to spare.
Mr Hardie has said the decision to ask for extra funding "sticks in his throat" but added he wants to ensure his students get the best possible chance in their education. The school says a pledge of £10 a month will made a "significant difference and reduce the damage to opportunities for pupils caused by the funding cuts."
Mr Hardie said: "It was a very difficult decision for myself and the governors and I'm not political person, but I very firmly believe education should be free at the point of delivery and it is with great reluctance we have had to take this decision.
"I think it's important parents realise that we might be one school doing this, but all schools are in a difficult position.
"The government has told parents there has never been more money put into schools with £40m, and nobody is disputing that, but there are now hundreds of thousands more pupils in the system because of a population change and the size of the cake is the same and the slices are too small.
"There have been significant changes in National Insurance contributions and employees pensions, so schools get less to spend on pupils and that is going to have consequences.
"Parents who are worried about it can protest to their MP. "I think the parents were probably aware this could happen and many have been supportive so far, around 75% have been in terms of the point of making a contribution and they have some sympathy with the school.
"Politically, they don't think they should make a contribution and I can understand that, and some parents might be angry, but they're not as angry as me about it."
South Shields MP Emma Lewell-Buck said: "Our teachers and heads have been battling on for some time now in the face of government cuts, so this letter doesn't surprise me at all.
"Similar letters are being sent to parents from heads right across the country. "Under this government, for the first time in nearly 20 years, the schools budget will not be protected in real terms, nor will it rise over the course of the Parliament.
"Our schools continue to struggle, yet Theresa May is investing £500m in creating new grammar schools and pressing ahead with a new funding formula that is likely to see every single school in England face funding cuts in the next three years.
"Labour have been raising this issue in Parliament and will continue to do so because our children and teaching workforce deserve better."
Don't forget to follow us on Twitter, like us on Facebook, or connect with us on LinkedIn!