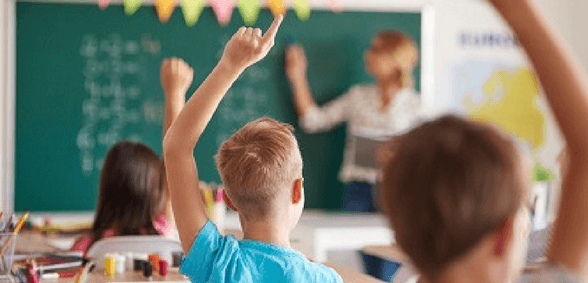 Funding for children with SEND is inadequate and must be addressed, says the School Cuts Coalition
The School Cuts Coalition, together with 39 local authorities, have written to the education secretary expressing their concerns regarding the dangerously inadequate funding for children and young people with special educational needs and disabilities (SEND).
At the moment, around 2,000 children and young people with SEND are stuck in their homes with no education provision at all. The situation is leading to huge stress and anxiety for parents and their children alike.
Many local authorities and schools don't have the spare money required to meet their statutory obligations for children living with SEND. This issue results in severely stripped-back services,making life very difficult – or in some cases impossible – for families and schools which need to access SEND support.
The School Cuts Coalition is urging the government to address this problem as a priority and to work with local authorities, schools and SEND professionals. The coalition hopes that the government will implement a fair and fully-funded system for children with SEND – one that ensures children and their families are given the education and support they need and are entitled to.
The letter is as follows:
Dear Damian Hinds, Secretary of State for Education
We, the undersigned, represent local government and education professionals who are deeply concerned for the provision of children and young people with Special Educational Needs and Disabilities (SEND) in our care.
The Government's recent cash injection for SEND does not introduce any new money into Local Authority budgets and this will not solve the long term challenges LAs and schools face in delivering effective SEND provision.
Lack of adequate SEND funding is limiting local authorities' ability to meet their statutory duties for children living with SEND. The result has been far-reaching reductions to SEND provision and nationally over 2,000 children and young people identified with complex needs with no education provision at all.
We call for:
A significant increase in High Needs Block funding to local authorities, which will allow LAs and schools to provide appropriate support to children and young people with the most complex needs
An immediate increase in funding for schools which will allow them to deliver additional support for SEND children
A fair, sustainable funding system for SEND that will respond to the individual needs of each local area and acknowledge the complexities of providing high quality SEND education
The Government must commit to working with local authorities and other stakeholders with an interest in SEND in order to achieve this. We urge the Government to act quickly on this matter, so that every child with SEND can receive the support they need to thrive.
Yours, The undersigned
Don't forget to follow us on Twitter, like us on Facebook, or connect with us on LinkedIn!