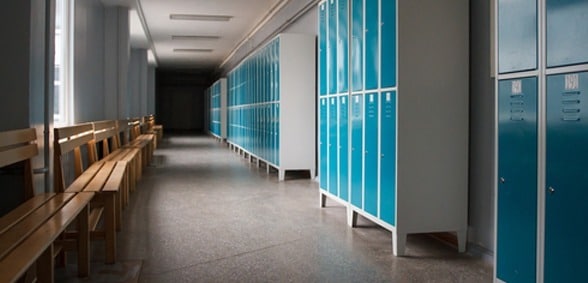 A new Department for Education report examines the rates of exclusions and suspensions in schools, and found that they have risen for the third year in a row
According to a new statistical report – Permanent and fixed-period exclusions in England: 2016 to 2017 – permanent exclusions from school have risen for the third consecutive year.
The Department for Education's (DfE) research shows that, overall, 7,720 pupils were permanently excluded over the past year. Suspensions numbered 381,865.
In 2015-16, 0.08% of pupils across all schools faced exclusion; that has risen to 0.1%.
This increase has been primarily driven by a rise in secondary school exclusions, which made up 83% of those 7,720 students. Primary schools and special schools have also seen a rise, however.
The report sees a trend towards students with SEND accounting for around half of all permanent exclusions, and for pupils from disadvantaged backgrounds being four times more likely to face exclusion. These have both been identified as issues in previous statistical analyses.
The main reasoning for the permanent exclusions in mainstream schools is 'persistent disruptive behaviour' – something that accounts for 36% of the exclusions. In special schools, it is 'physical assault against an adult' (38%).
Commenting on these statistics, Geoff Barton, general secretary of the Association of School and College Leaders (ASCL), said:
"We are extremely concerned that this increase in exclusions is a result of the school funding crisis and cuts to local children's services. Schools have had to cut back on the individual support they are able to give students making it more difficult to provide early intervention and prevent behavioural problems from escalating.
"At the same time council support services for vulnerable families have been cut back meaning that schools are having to pick up the pieces. Schools only exclude pupils as a last resort and when all other avenues have been exhausted.
"The government needs to provide the funding that is necessary to provide support at an early stage."
Don't forget to follow us on Twitter, like us on Facebook, or connect with us on LinkedIn!