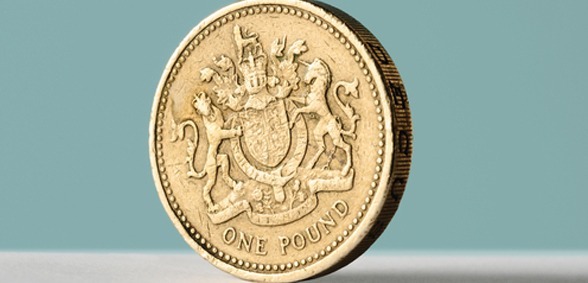 CREDIT: This story was first seen in the Guardian
Councils have said that funding cuts will leave many local authorities potentially unable to meet legal obligations to schools over issues such as checking staff for criminal records and ensuring buildings are free of asbestos, the Guardian reports.
The warning from the Local Government Association (LGA) comes amid a wider row about a planned new national funding formula for schools, which prompted concern from a series of backbench Conservative MPs.
Theresa May was tackled over the latter issue at prime minister's questions on WednesdayMarch 15, with the Horsham MP Jeremy Quin asking if she would consider a guarantee of minimum funding per school.
May replied that the Department for Education (DfE) was listening to views on the funding issue and ministers would be "looking at it carefully".
The LGA, which represents more than 350 councils in England and Wales, is warning that the welfare of nearly 5 million pupils could be put at risk by a change coming into force in the next academic year.
Councils have statutory obligations in several areas including checks on staff and managing any asbestos in schools, mental health support, fire safety and the maintenance of school buildings and playing fields.
However, the LGA argues that from September a £600m reduction in the central government-provided education services grant (ESG), which covers such items, will mean many will no longer have the money to fund them.
A change to regulations happening at the same time means a council can only undertake the duties if the school agrees to do so from its own budget.
Richard Watts, chair of the LGA's children and young people board, said this would be an extra burden for schools on top of already tight budgets.
"Councils have their hands tied," he said. "They are legally obliged to provide these services but will have no money to do so unless the school is prepared to pay for it from its own pocket."
The government is currently consulting on a planned revamp of central funding to schools in England, which would see money moving from schools in London and other urban centres that have been well funded in the past to schools in areas that have received less money.
Answering Quin's question, May said the DfE "has heard representations on this issue". She told the Commons: "But in relation to the funding formula, this is a complex issue. It's been an issue that's needed addressing for some time, and we will be looking at it carefully."
Later, May's spokesman said this did not indicate a climbdown was looming. "There is a consultation going on," he said. "The point of that consultation was to gather a series of views and we'll come forward with conclusions. You'll get the conclusions in due course."
A DfE spokesman said it was "misleading" for the LGA to say schools would be unable to pay for the statutory duties, as other money was being provided.
He said: "We have introduced a new transitional grant worth £125m in 2017-18. We have also amended regulations so that local authorities can use other sources of funding to pay for education services once the ESG is removed from September 2017.
"This will allow local authorities to retain some of their maintained schools' dedicated schools grant so that they can continue to deliver the statutory duties that they carry out on behalf of maintained schools."
Don't forget to follow us on Twitter, like us on Facebook, or connect with us on LinkedIn!