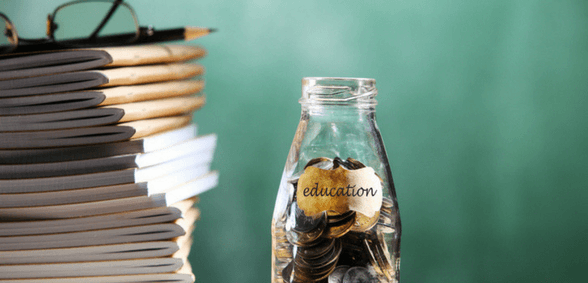 A new IFS report details the differences in per pupil spending across England and Wales
A report published by the Institute for Fiscal Studies (IFS) – entitled Comparing schools spending per pupil in Wales and England – has found that school funding, per pupil, in England falls faster than in Wales, but that the funding gap between the two countries has been almost eliminated.
Between academic years 2009/10 and 2017/18 school spending in England fell by around eight per cent, compared with five per cent in Wales. This has been driven predominantly by a more significant fall in local authority spending together with rising pupil numbers (which Wales has seen less of).
The UK's varying trends in spending reflect the different choices policymakers have favoured in response to funding cuts.
The main findings of the report are:
Total school spending in England has, in real terms, risen by around one per cent between 2009/10 and 2017/18; however, the dramatic rise in pupils means that translates to an eight per cent fall.
Funding provided to direct schools has actually risen by seven per cent in Wales, though spending per pupil has fallen by five per cent.
The eight per cent fall for England includes additional effects of larger cuts to sixth form pupil spending.
The gap in per-pupil spending between England and Wales has been virtually eliminated. Total spend in England for 2017/18 was £5,870; in Wales it was £5,760. In 2009/10, this spending was £300 more in England than Wales.
Luke Sibieta, IFS Research Fellow, said of the results:
"School spending per pupil has fallen by more in England than in Wales over the last eight years, virtually eliminating the gap in spending per pupil between the two countries. Policymakers in both England and Wales have chosen to protect spending directly allocated to schools for pupils under 16, and to make much larger cuts to sixth form allocations and to local authority spending.
"Schools in England have faced the additional pressure of a fast growing pupil population, whilst numbers in Wales have remained roughly constant."
Don't forget to follow us on Twitter, like us on Facebook, or connect with us on LinkedIn!