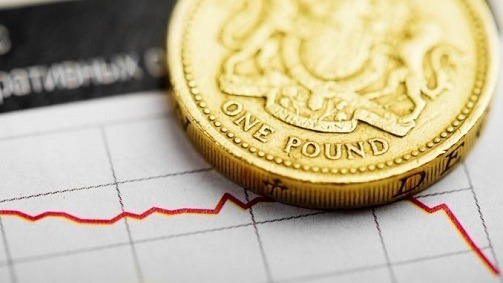 CREDIT: This story was first seen in the Independent
Overall real terms spending on schools in England by the end of the decade will have been cut by nearly five per cent, according to the Institute for Fiscal Studies.
The Independent reports that, despite an announcement on Monday by education secretary Justine Greening that an extra £1.3bn will be injected in schools over the new two years, the independent IFS said that instead of a real terms cut of 6.5% there will still have been a cut of 4.6% between 2015 and 2019.
Speaking to BBC Radio 4, Luke Sibieta, a programme director at the IFS, said that yesterday's announcement on school spending by Ms Greening – to be raised by cuts elsewhere in the wider education budget – will mean that school spending can now be around £880m higher than it otherwise would have been.
"It means that rather than being cut by two per cent – as was previously planned between 2017 and 2019 – it will now be frozen in real terms," Mr Sibieta said.
But, he added: "I think it means they [schools] probably won't have to make much in the way of additional cuts but it's important to say schools have already experienced very significant cuts already over the last two or three years."
Overall, Mr Sibieta told The Independent, between 2015 and 2019 real terms funding for schools in England will have fallen by 4.6% instead of 6.5% that was previously forecast.
Making the announcement on Monday, the education secretary told the Commons that the new schools funding formula, to be introduced next year, would replace a current funding system that was "unfair, opaque and out of date".
But rather than new money provided by the Treasury, Ms Greening will raid other areas of the education budget in order to fund the freeze. In a crucial change of policy direction, £280m of the cash is expected to come from cuts to the free schools programme budget – previously a flagship programme of David Cameron's administration.
This led to accusations from critics that Ms Greening was "recycling" existing funding to source the annual boost for schools in England. "This extra money is welcome but it is nowhere near enough," said Kevin Courtney, the general secretary of the National Union of Teachers.
The Liberal Democrats said "recycling cash from the education budget" was "robbing Peter to pay Paul", while the GMB union said: "School staff won't believe it until they see an end to the job cuts and funding droughts that are pushing the education system to the brink."
Labour's shadow education secretary Angela Rayner accused the Conservatives of being in "full retreat from their own manifesto".
"Astoundingly, this has all been funded without a penny of new money from the Treasury – perhaps the chancellor didn't want to fund schools and thought that teachers and teaching assistants were just more overpaid public servants," she said.
But Sam Freedman, executive director at education charity Teach First and a former adviser to Cabinet minister Michael Gove, described the announcement as "really positive news".
He said: "(It is) great to see Justine Greening securing an increase in funding to ensure it keeps pace with the growing pupil population until 2020. This will undoubtedly help ease the current pressure on schools.
"We look forward to seeing the detail but it's positive to hear the government will provide more money for schools serving poorer children and those who start school already behind.
"A new national formula should address some of the inequities in the current system, and ensure money more closely follows pupils with the greatest needs. We hope the government continue to focus this additional investment on schools that need it the most."
Don't forget to follow us on Twitter, like us on Facebook, or connect with us on LinkedIn!