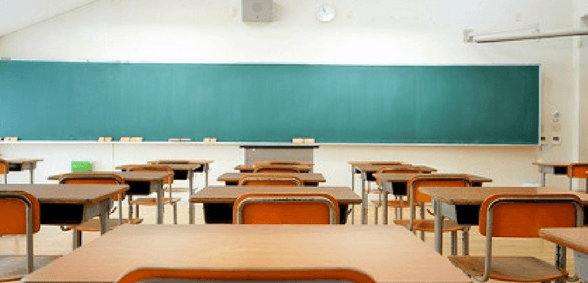 CREDIT: This story was first seen on BBC News
Schools which struggled with new GCSE exams and saw grades dip as a result will be looked upon sympathetically by education officials, it is understood, BBC News reports.
Heads' leader Malcolm Trobe said it was understood at "ministerial level" that caution was required before rushing to judge schools on these results alone.
GCSE results dropped slightly in England after pupils sat new, tougher exams in English and maths.
Mr Trobe said schools' widely differing results now needed to be digested.
He said the union of which he is the deputy general secretary, the Association of School and College Leaders, had been holding talks at the highest level about judging the ability of schools to cope with the new exams.
It had had "extensive discussions" with the Department for Education, including Nick Gibb the schools minister and chief inspector of schools Amanda Spielman, "related to the variations you might get in English and maths", he said.
"There's an understanding at ministerial level that there will be some individual variations, school by school, as a consequence of that and that this needs to be taken into account in any decisions about school performance."
These variations in results, which are referred to by exam boards as "centre volatility", are often hidden by the averages and statistics published at a national level.
In England, schools are held to account for their performance in school league tables, in which their exam results are published.
Those falling below a certain level in terms of results and progress can become candidates for intervention for improvement.
One governor, who did not wish to be named, at a school in a deprived part of northern England, said the school had received very disappointing GCSE results in English literature after a number of years in which results had been improving.
There were numerous other schools nearby that were keeping very quiet about the issue, he added.
Earlier this year, the education secretary Justine Greening wrote to the then chair of the parliamentary education select committee, Ian Carmichael, saying that the government's GCSE plan was to raise education standards.
"The new GCSEs are more challenging and will provide stronger qualifications for our children," Ms Greening said.
"I am clear that these are the right reforms, and we must implement them in a way that is fair to all children, enabling them to achieve their potential whilst also holding schools to account at an ambitious level."
But she also stressed, in the letter, that school performance should be judged on a range of measures.
This might include progress in a number of GCSE subjects, attainment, and "destination" measures in performance tables, rather than just GCSEs in English and maths.
She added that the main measure by which schools are judged will continue to be Progress 8.
That is a measure of pupils' progress across their eight best GCSEs, not just the key subjects alone.
Don't forget to follow us on Twitter, like us on Facebook, or connect with us on LinkedIn!