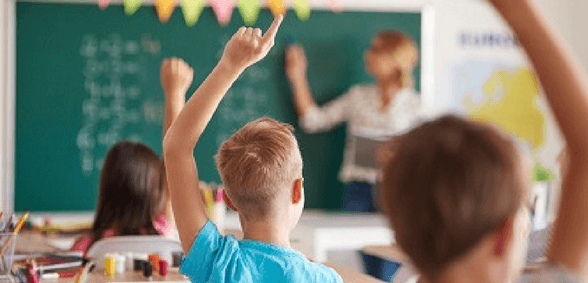 Chronicle Live has reported that a Northumberland school has claimed it's improving, but Ofsted has noted extremely high levels of pupil suspensions
Blyth Academy in Northumberland continues to trail behind, with inspectors claiming it's not improving quickly enough following its 'requires improvement' rating.
Nearly a third of all pupils at the Blyth Academy have reportedly been suspended from the school at some point; 2,431 days of learning time have been lost in the last 12 months alone.
School leaders at Blyth have claimed that the Academy is on its way to being labeled 'good', and are disappointed in the most recent Ofsted reported, claiming that it's not indicative of Blyth on a day-to-day basis.
Before breaking up for summer, Blyth Academy leaders told ChronicleLive that things were "completely different" from the start of the year, with children now on board with new behavioural expectations.
Ofsted agreed teaching and pupils' ability to learn was improving, with "consistent processes" helping children focus, but these same behaviour codes had also led to extremely high numbers of exclusions.
A large number of these fell upon SEND pupils. Seven pupils have been permanently excluded and eight others are now being educated from home.
A "significant proportion" of these fell on students with special educational needs or disabilities, while seven pupils were permanently excluded and eight families opted to home-educate their children.
Ofsted did say pupils reported behaviour was now "much better" at the school.
A spokesperson for academy chain, NET, said the trust "[does] not apologise for having high standards or high expectations of our students".
She added: "We acknowledge that there was a spike in the number of fixed term exclusions during the implementation of this model as we raised the expectations of our students.
"Students now tell us that they feel safer and are learning more since the introduction of these systems. Behaviour at the academy has improved so markedly that the rate of fixed term exclusions has significantly decreased by 88% this academic year. Furthermore, student attendance last year was 88.7% and already this year has increased by 5% to 93.6%."
Despite the issues identified, inspectors did not that, "[the] trust and school leaders have a good handle on the issues they face and the urgent action that is needed."
Rob Tarn, chief executive of NET, said he was delighted by the academy's transformation:
"The improvements made this year are the first step in a three-year journey to ensure that students at The Blyth Academy receive the educational provision they deserve, and leaders will maintain a sharp focus on improving the life chances of young people to secure their post 16 opportunities."
Don't forget to follow us on Twitter, like us on Facebook, or connect with us on LinkedIn!