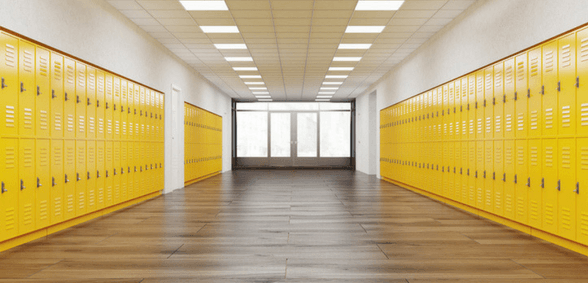 With just days to go before the Budget announcement on November 22, school business leaders are highlighting the fragility of school finances
The newly announced Institute of School Business Leadership (ISBL), which was formerly the National Association of School Business Management (NASBM), and NAHT, the association which represents school leaders in the majority of schools, are making a joint plea to the government to recognise the financial pressures facing schools.
The call comes today as NAHT joins ISBL members in Birmingham for their annual conference announcing a joint membership deal between the two organisations. Paul Whiteman, NAHT general secretary says: "School business leaders are the unsung heroes of school finances. It is their job to balance the books, and they are right at the centre of the increasing financial pressure on schools. Their job has never been more difficult or more vital and more and more of them tell me that they are having sleepless nights over the state of their school's budget."
Stephen Morales, ISBL Chief Executive says: "If the entire school system is to become self-sufficient, operating its own funds and standing on its own feet, it is going to need financial operators with the skills to do it. ISBL is committed to supporting all school business professionals from entry through to executive leadership."
The growing importance of school business leaders has prompted the two organisations to announce a joint membership programme for the first time, with the aim of improving representation and support for this established group of school leaders.
Mr Whiteman will also state that: "This is a game-changing moment for school business leadership. Our joint offer will properly recognise the status of SBLs for the first time and will provide them with protection, advice and support that they definitely need at a time like this."
Mr Morales has consistently referred to: "The need for a highly capable, well-trained and well-supported workforce who are able to navigate the difficult territory that schools now face. Our joint offer will make a big difference to school business leaders."
Chair of the NAHT's School Business Leaders' Council Rachel Younger says: "In 2015, 8 per cent of schools were reporting a deficit. That figure has more than doubled, increasing by 10 percentage points to 18 per cent in 2017.
"Similarly, the number of schools who were only able to balance their budget by making cuts or using reserves increased from 64 per cent in 2015 to 72 percent this year. The funding situation is extremely worrying. Many school business leaders believe that this financial squeeze is putting the stability of the whole education system at risk."
Don't forget to follow us on Twitter, like us on Facebook, or connect with us on LinkedIn!