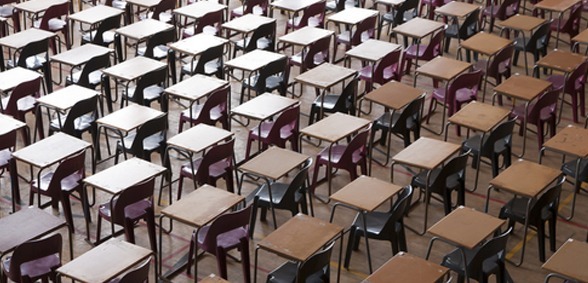 As reported by The Guardian, exam results won't be used to define failing or coasting schools any more
According to Damian Hinds, exam results will no longer be used to define whether a school is failing or not.
This is part of the education secretary's plan to make the education sector more appealing for new and current teachers.
Schools won't be judged on whether they are 'failing' or 'coasting' depending on national testing, as this process has been criticised over unfairness.
Now, only Ofsted inspections will be taken into account – and this itself is set to set to becoming broader and more fair to all schools.
"Floor and coasting standards added unnecessary stress and uncertainty without ever helping the process of school improvement. School leaders will be pleased to see the back of them," said Paul Whiteman, general secretary of the National Association of Head Teachers.
This move comes alongside announcements on increased flexible working and job-sharing by Hinds, as well as cash boosts for new teachers in order to keep them retained in the role.
"Those who choose to become teachers choose to do so to inspire young people, support their development and set them up for a bright future – not stay late in the office filling in a spreadsheet," Hinds said.
"This ambitious strategy commits to supporting teachers – particularly those at the start of their career – to focus on what actually matters, the pupils in their classrooms.
"In a competitive graduate labour market, we must continue to ensure that teaching is an attractive profession so we can train and retain the next generation of inspirational teachers."
Angela Rayner, Labour's shadow education secretary, has criticised the move. "Nothing in this strategy will reverse years of real-terms pay cuts and the huge cuts to school budgets that have made it impossible for schools to recruit the staff they need," she said.
Carole Willis, the NFER's chief executive, said her organisation fully supported the new policies – especially the efforts to improve retention.
"We would just issue a note of caution: is the pace of implementation proposed fast enough to deliver what is needed as pupil numbers in secondary schools continue to rise, and will sufficient funding be made available for delivery of the proposals outlined?
"It is clear we need to encourage more teachers to stay, and offer those who have left teaching the prospect of an exciting, rewarding and manageable career that they want to return to."
Don't forget to follow us on Twitter, like us on Facebook, or connect with us on LinkedIn!