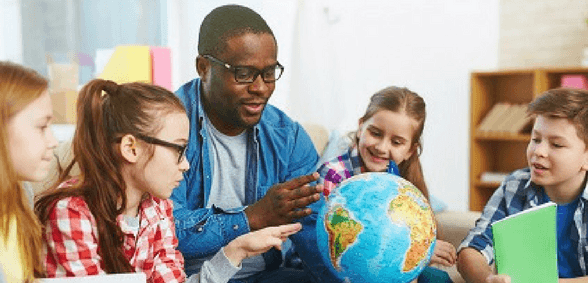 A National Audit Office report has highlighted that more teachers are leaving before retirement than five years ago, and schools are finding it tougher to fill posts. Emma Hollis is executive director of the National Association of School-Based Teacher Trainers (NASBTT); in this article she looks at the current teacher recruitment/retention situation and considers the opportunities that can exist in challenges
With issues around teacher recruitment and retention now in the mainstream consciousness – going beyond discussions in staff rooms and school corridors and into the public eye – schools (and especially school business managers) are being challenged to come up with the best financial approach to resourcing.
At the heart of the challenge – but also opportunity – is how can we ensure that we have a sustained, and quality, teacher workforce that meets the needs of schools and our children? As a professional membership organisation we represent the interests of school-led teacher training provision in developing and implementing policy. Our members are primarily School Centred Initial Teacher Training (SCITT) providers, School Direct Lead Schools and Teaching Schools. We raise the standard of teaching, support excellent provision and share best practice. We are also here to develop teacher educators.
From our perspective the issue is more about teacher retention than recruitment – as poor retention puts additional pressure on recruitment, a major headache for school business managers. However, there is good news for those tasked with business management.
In challenge lies opportunity
Firstly, ITT allocations for the 2018-19 academic year allow accredited providers the freedom to recruit according to local need and not place caps on recruitment which don't take account of regional variation. This is something that NASBTT has been calling for and we have been listened to. Secondly, the cost-benefit of 'getting it right' in ITT far outweighs the cost of recruiting teachers externally. The Good Teacher Training Guide, published earlier this year, highlights the fact that trainees undertaking a school-based programme of ITT are more likely to take up a teaching post at the end of their training year.
Founded on strong relationships
We believe this results from the close relationships which SCITT providers have with their partner schools and the consequent involvement of front-line staff in the selection of trainees and the design and delivery of training. In almost all school-led provision the recruitment of trainees is supported by practising headteachers and senior leaders who are excellently placed to identify the knowledge, skills and personal characteristics which make really good teachers. It is, therefore, unsurprising that a greater proportion of these trainees are likely to go on to take up posts within those schools.
Preparing for the change that's coming
However, whilst we are keen for school business managers to understand the success of school-led teacher training provision, our role is also to help prepare them for a change that is coming. A brief skim through the history books of teacher training shows that the preference for university-led vs. school-led provision has swung back and forth like a pendulum. NASBTT is supportive of a simplification of the system and continues to encourage partnerships of schools and universities to work together. Any plans for strengthened Qualified Teacher Status (QTS), for example, should include scope for close collaboration between SCITTs and universities in planning and delivering the early career professional development in order to build on the excellent foundations being achieved.
This is a really difficult time for schools but, to make life easier, what we need to do is help the government achieve stability and clarity in the ITT system. We could, and should, be instrumental in ensuring that current ITT routes remain rigorous and train excellent practitioners for the future. School business managers have a huge role to play in guiding schools along the most effective route to doing so.
Don't forget to follow us on Twitter, like us on Facebook, or connect with us on LinkedIn!