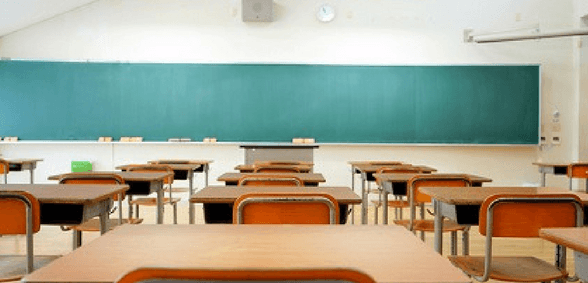 CREDIT: This story was first seen in TES
Sir Andrew Carter calls for a rethink on schools' roles in awarding education degrees, TES reports.
The government should consider allowing schools to have a greater role in awarding degrees to teacher trainees, according to the educational expert who has been developing teaching apprenticeships.
Sir Andrew Carter, chief executive officer of the South Farnham Educational Trust, based in Surrey, has been leading work on an apprenticeship route to qualified teacher status for graduates.
But he said that continued "different thinking" was needed to tackle the teacher shortage – including exploring the role of schools in awarding the degrees that trainee teachers need.
This week, education secretary Justine Greening announced that she wants to set up new degree apprenticeship routes, which would allow apprentices to gain a full degree while they work.
A Department for Education spokesperson said that, in teaching, such an undergraduate apprenticeship route would mean that teachers would still need a degree to become a qualified teacher.
The spokesperson said: "We are very clear that teaching is a high-quality profession. No one will be able to become a qualified teacher without first gaining an undergraduate degree – the undergraduate apprenticeship route, when it is available, will just mean that they can start their training without one.
"No trainee is allowed to teach in a classroom without full supervision and support from qualified teachers."
Sir Andrew, who oversees Surrey's largest School-centered initial teacher training (Scitt) and chaired an independent review of initial teacher training for the government, agreed, saying: "No-one should be able to become a qualified teacher without first gaining an undergraduate degree."
He added that apprenticeships were about increasing potential numbers: "We have a shortage of teachers and there is a challenge about getting people into teaching. If we're going to be serious about that – we have to look at ways of getting people in. There are people who want to be teachers, but they can't.
"What we can't do is do what we're doing now. We have to do something different."
But he added that the idea of a school-based route to an education degree raised the question of whether Scitts should be able to award the degree qualification.
"I think there's a great opportunity here to see if other people [besides current universities] can award a teaching degree.
"I could imagine a situation where a successful teaching school might well be able to, in conjunction with conventional universities, be able to award something. I think that would be a great leap forward.
"I think it's an area that ought to be explored."
He said this would be to enable greater numbers of teachers to be trained; there are 71 higher education institutions delivering teacher training, but 820 teaching schools.
"It's not about trying to exclude them [universities]," he said. "It's trying to get greater capacity in the system. Wouldn't it be good if a teaching school could work with an HEI and others, to create true school-centred teacher training?
"Scitts or HEI can give QTS, what I'm saying is the option ought to be explored where a school could also give a degree…It could be an option to bring strong graduate teacher training to areas where it doesn't exist now."
There are currently two further education colleges, NCG in Newcastle and Hartpury in Gloucestershire, which have degree-awarding powers.
But James Noble-Rogers, executive director of the Universities Council for the Education of Teachers (UCET), questioned whether the idea would expand capacity.
"Schools work in partnerships with universities to award degree-level qualifications. They could work in partnership to get people to their first degree and then to a PGCE. But I don't think Scitts particularly want degree-awarding powers, there is no great need for it.
"The profession can award QTS because it has a professional element. But as far as subject knowledge element, degree-level subject knowledge has to be subject to safeguards because it is about the currency of degrees internationally. "
Don't forget to follow us on Twitter, like us on Facebook, or connect with us on LinkedIn!