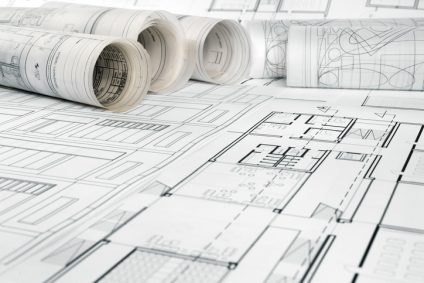 The school population is booming and schools are at capacity. Going modular rather than onsite construction has benefits including: reduced timescale, lower costs, sustainability and higher quality. Jack Steele, category manager at NHS Shared Business Services, explains how the organisations new framework can help save schools time and money
Educational establishments across the UK – including nurseries, schools, universities, colleges and academies – could achieve an average five per cent saving by purchasing solutions direct via a new modular buildings framework – the only national agreement of its type, launched by NHS Shared Business Services (NHS SBS).
The framework is free to access to all public sector organisations, including local authorities and public funding bodies, such as the Education Funding Agency (EFA) and the Department for Education.
What are modular buildings?
Modular construction is a process in which a building is constructed off-site, under controlled plant conditions, using the same materials and designing to the same codes and standards as conventionally built facilities, but in about half the time. The efficiency gains from manufactured, modular solutions support the delivery of the government's construction and industry strategy targets, which include time and cost savings as well as whole life cost benefits and in use savings.
Staying compliant with the right supplier
The new NHS SBS Modular Building framework provides an OJEU compliant route for the procurement of all types of offsite building solutions, with specific lots for education, catering and bespoke solutions. Lots have been further divided to cover hire projects and purchases, or leases under and above £1m. This ensures that only the right mix of specialist providers have been awarded under each lot.
The framework has been awarded following a fair and open competition; with the specification developed through consultation with the market and experts in the field. Suppliers have been awarded based on a mixture of quality and price criteria and have all passed stringent checks on their financial status, quality standards, health and safety policies and environmental credentials.
Framework scope
The scope of the framework itself is broad, covering any offsite solution including temporary and permanent classrooms, large schools, sports halls, student accommodation and catering units. The expertise in the offsite construction market means that any new or temporary building project now has the potential to be built offsite. With only specialist offsite construction suppliers with full turnkey capabilities being awarded, there is the opportunity for early collaboration and no need for the further sub-contracting of work.
There are huge benefits to offsite construction, particularly within the education sector, where there is often limited onsite space, urgent requirements and squeezed budgets. This framework aims to solve these issues through an easy to use procurement route, with huge cost savings potential when compared to standard onsite construction projects.
Offsite construction is typically 50% faster than onsite construction and, as approximately 80% of the building is produced in a controlled factory setting, projects are nearly always on time and on budget. Buildings are often of a higher quality and, with less wastage and onsite movement, their environmental footprint is reduced dramatically.

NHS Shared Business Services (NHS SBS)
NHS Shared Business Services (NHS SBS) was formed in 2005 as a unique joint venture between the Department of Health and technology experts Sopra Steria. As the leading provider of business support services to the NHS in England, it works with over 100 provider trusts and 100% of commissioning bodies, as well as a range of other NHS.
The organisation also works in the wider public sector, including with schools. There has already been substantial interest in the new framework from across the whole UK public sector. If you require any further information, including details on how to access the agreement, please contact the NHS SBS contract enquiries team at  or 0161 212 3940.
Don't forget to follow us on Twitter, like us on Facebook, or connect with us on LinkedIn!