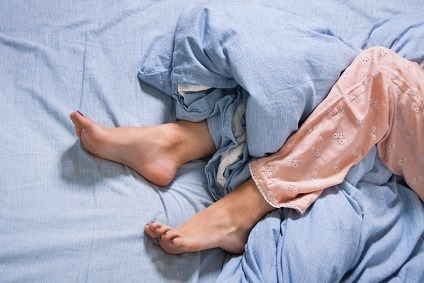 As reported by The Telegraph, a new poll shows that both primary and secondary pupils aren't getting enough sleep – partly, it's suggested, due to screen exposure
A new British Nutrition Foundation (BNF) poll found that school pupils aren't getting enough sleep, which puts them at risk of health issues such as obesity.
The results show that 32% of primary and 70% of secondary pupils sleep for less than nine hours a night, which is the minimum for their age.
Over 6,000 pupils were surveyed, and screens have been blamed as a contributor for this issue.
The poll shows that 59% of secondary pupils and 49% of primary pupils used a screen before bed the night before being surveyed.
Dr Lucy Chambers, senior scientist at the BNF, said: "The implications of a bad night's sleep can go much further than feeling tired.
"Where lack of, and disturbed, sleep can lead to both adults and young people feeling grumpy and irritable, regular poor-quality sleep can have a negative impact on dietary choices, including higher intakes of calories and more frequent snacking on less healthy foods.
"The BNF's Task Force report, published earlier this year, highlighted that lack of sleep, and interrupted sleep, may be linked to an increased risk of heart disease, stroke, Type 2 diabetes, obesity, and hypertension."
Don't forget to follow us on Twitter, like us on Facebook, or connect with us on LinkedIn!