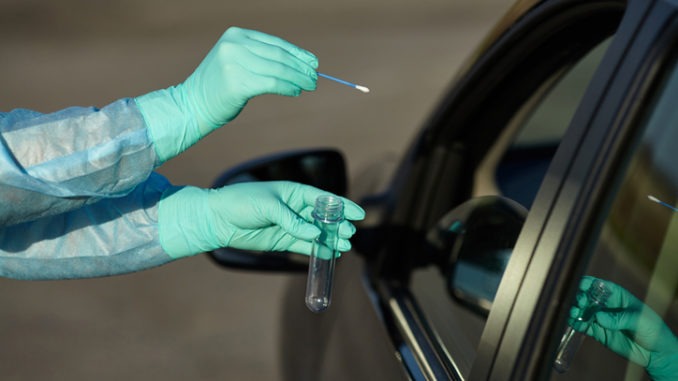 ASCL leader Geoff Barton today warned that the work of schools and colleges in reopening to all students is being undermined by widespread problems in accessing COVID-19 tests
Within hours of inviting feedback on the issue in an email to ASCL members yesterday afternoon, more than 200 school and college leaders in England reported difficulties with the system.
Many leaders said that staff and pupils were experiencing problems in booking tests locally and were frequently being directed to test centres long distances away, including Inverness and Aberdeen. In addition, several said that home-testing kits were either unavailable or slow to arrive.
The difficulty in accessing tests meant that pupils and staff with symptoms were having to self-isolate at home for longer than might be necessary. This was further disrupting the education of the children concerned following the lockdown since March, and where members of staff were away from school, it was putting pressure on staffing cover.
Schools and colleges, often with more than 1,000 students and staff, have each received a government supply of just 10 home-testing kits "to be offered in the exceptional circumstance where an individual may have barriers to accessing testing elsewhere." These are rapidly being depleted.
Even when tests have taken place this was not the end of the problems. Some leaders reported that it was taking three days or more for test results to be returned, and when there were positive COVID cases, a number said they had experienced difficulty in getting through to local health protection teams for guidance and support.
One school leader said: "I have approx 10 pupils who are at home with symptoms all of whom are waiting for tests. Most have only been able to get postal tests, none have been able to get tests locally within seven days. Potentially I could have a number of positive cases linked to my school and not know it."
Another said: "In our area we have had staff and students being asked to travel over 200 miles for a test and being told no home tests are available. This adds to the time staff are absent, putting more pressure on their colleagues and for some staff and students these sorts of distances are not realistic when they feel unwell or due to the very limited public transport in this area."
Geoff Barton, general secretary of the Association of School and College Leaders, said: "We are very concerned that the fantastic work of schools and colleges in putting in place a raft of safety measures in order to fully reopen for the autumn term is at risk of being derailed by a lack of capacity in the test and trace system.
"This is not a criticism of the health workers involved, who are having to operate under great pressure, and are doing their very best in difficult circumstances. Our frustration is with the government which has failed to live up to its promise to ensure that the test and trace system is able to meet the level of demand that it must have been perfectly obvious would be needed.
"Even now, the health secretary seems to be in denial, choosing to blame people for seeking tests when they are not eligible, rather than addressing the problem. 
"Staff and pupils must be able to obtain tests immediately and easily, so that if they are clear of the virus they can return to school as soon as possible, and if they are positive then the appropriate action can be taken to contact and isolate close contacts. If this does not happen the system will come under increasing strain and the health risks will grow.
"Having spent the summer working extremely hard to put in place safety measures, school and college leaders feel utterly let down by the fact that within days of term starting it is immediately apparent that there are significant problems in accessing COVID tests.
"We appreciate the challenges of providing a test and trace system on this scale, but this was always a prerequisite for being able to reopen schools and colleges and keep them open. This situation simply has to improve, and it has to improve quickly."