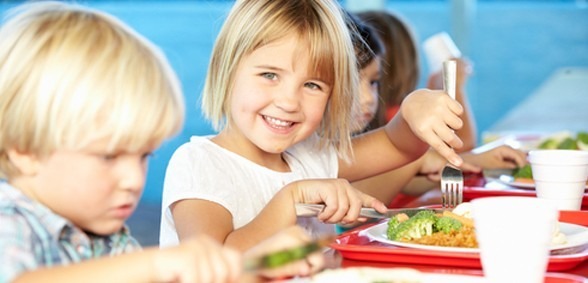 A study has shown that support staff and teaching assistants are spending their own money on food for less advantaged pupils, according to The Independent
A GMB Union survey has found that school staff are bringing food into school to feed pupils who would otherwise go hungry.
This news comes just days after over 2,000 head teachers marched in Westminster to protest school budget cuts.
Eight per cent of support staff and TAs – from a poll of 4,600 – feel the need to spend their own money on food for disadvantaged pupils.
The respondents say that some children are attending school without having eaten breakfast and with no money to spend on snacks or lunches at school.
One member of staff said:
"School dinners are absolutely tiny, therefore any extra food we have at home is taken into school for the children."
Another added:
"Without the extra things that I buy with my own money, the children would not have the healthy food options."
A separate survey, conducted earlier in the year, showed that over half of school support staff had spent money on basic essentials for their pupils – including stationery and tampons.
Seventy-eight per cent also admitted that the school they worked at had been forced to make significant budget cuts, stretching resources to their limits.
Karen Leonard, GMB national officer, said:
"Hungry children cannot learn effectively. Conservative cuts to education are endangering the future of an entire generation of young people.
"Meanwhile, dedicated staff are left out of pocket because they refuse to allow kids to go hungry.
"It's a scandal – and only properly funding our schools can give our kids the education they deserve."
Theresa May recently defended her government's funding of schools, despite growing anger and unease amongst the school staff community.
Don't forget to follow us on Twitter, like us on Facebook, or connect with us on LinkedIn!