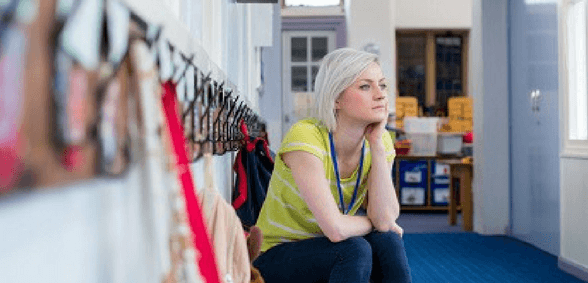 Seven in 10 support staff in schools carry out duties that somebody of a higher level should be doing, according to a new survey
According to The Express, school support staff – such as teaching assistants, office staff, caterers and technicians – are struggling with heavier workloads caused by cuts and restructuring.
A report by the Unison Union discovered that the majority of these staff believe cutbacks at the schools they work at have had a 'noticeable' impact on stress levels.
The Union surveyed over 12,100 school employees in the UK; 70% of these admitted to carrying out duties that, they said, should be performed by a higher-level colleague.
This is the main reason why stress levels have peaked, with a fifth of respondents saying that had taken time off sick due to their workloads.
The union's head of education, Jon Richards, said:
"School support staff who haven't already lost their jobs are buckling under intolerable workloads and mounting stress levels.
"They play a vital role in keeping children safe and schools running smoothly; they shouldn't be seen as surplus to requirements when money is tight."
A Department for Education spokesperson added that the government is doing what it can to help support staff,
"Teaching assistants are an integral part of the school workforce, supporting the 450,000 teachers in our classrooms.
"In fact, we have seen a 50,000 increase in teaching assistants since 2010. We are working closely with the profession, unions and Ofsted to reduce paperwork and bureaucracy for all staff, including teaching assistants, and have recently published a workload reduction toolkit which should benefit all staff in schools.
"There is also more money going into schools than ever before, with funding rising to £43.5bn by 2020 – 50% more in real terms per pupil than in 2000 and the education secretary has set out his determination to work with the sector to bear down on cost pressures."
Don't forget to follow us on Twitter, like us on Facebook, or connect with us on LinkedIn!