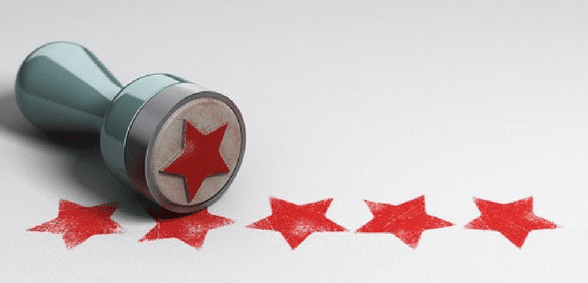 Google is knowledge. The search engine has become the source – and keeper – of all information. So, what does it know about your school? It knows what your school has put up on the website and what others have said, or shared, about it.
With the option to review organisations, such as schools, all it takes is one bored student or disgruntled parent to leave a poor review to unfairly brand your school. The Association of Network Managers in Education (ANME) has launched a petition asking Google to give organisations the option to disable all reviews so schools can choose to prevent all reviews, particularly false reviews.
The ANME is a non-profit making organisation founded by two school network managers – Rick Cowell and Ben Whitaker – after they had successfully run local network manager meetings for over two years. The ANME is run voluntarily by Rick who is still a full-time network manager, with over fifteen years' experience.
The ANME caters for network managers and IT technicians from all over the country, providing CPD in the form of termly meetings; inviting relevant companies to display and demonstrate their products and services, guest speakers to talk about topical issues, and provide time for networking and general discussion. In addition to the meetings, all members get access to the ANME Portal – a private online community allowing collaboration, sharing best practice, reaching out for support, and centralising various other aspects of the ANME.
The ANME is open to all network managers in all stages and sectors of education and welcomes IT support staff employed by schools and colleges who maintain the IT infrastructure and day-to-day running of the network.
Petition to Google
Relating to: Google My Business, including Google Search and Google Maps.
Petition: Add an option to disable all Google Reviews.
Any business listed on Google is allowing anyone in the world to leave a review; at some time or other, these are likely to include unfair reviews from dissatisfied customers and employees, etc. Schools and colleges are far more likely to receive these unfair reviews as they are dealing with children – some of whom have unsubstantiated grievances.
Whilst some may be legitimate, a lot are not, yet, there is nothing stopping anyone posting these reviews publicly on Google.
The ANME contacted Google previously, alerting them about this issue, requesting that the information provided about the issue be forwarded to the Google My Business team. This was confirmed but there has been no further communication from Google.
After the issue was recently raised again by ANME members, the decision was made to gather more feedback from members, as well as the key stakeholders at their schools.
Rather than asking for an option to delete individual reviews (because most companies would want to delete any negative reviews!), the petition is asking for an option to disable all reviews – as you can on Facebook Pages.
How to sign the petition:
Click here to sign the petition, please share this page with other staff and key stakeholders at your school or college.
Examples:
The following are examples sent to Google – some are from members' schools and some from random schools – the reviews are often left using fake accounts and some of the reviewers' names demonstrate their level of maturity. School and teacher names have been redacted, where names of reviewers have been redacted, fake accounts had been used which included the school name.




Don't forget to follow us on Twitter, like us on Facebook, or connect with us on LinkedIn!