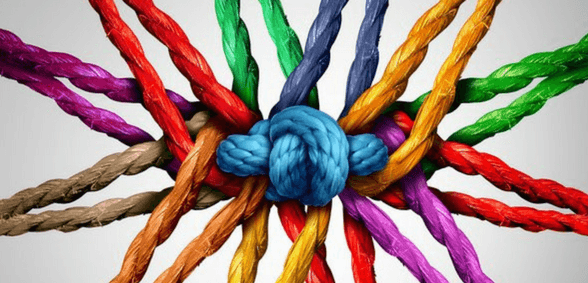 The message of togetherness and anti-hatred is being spread amongst school children for the Great Get Together
Schools across the UK are coming together to take part on special assemblies, sports days and other fun events for the Great Get Together which falls on 22 June.
The celebration is dedicated to late MP Jo Cox, who once said that we have "more in common than that which divides us" – the theme of the day.
The focus of these activities is on how we can fight hatred and bring communities closer together, as this was a passion of Cox's. Last year's Great Get Together fell on the anniversary of her murder but, this year, it has been moved to the weekend of what would have been her 44th birthday.
Over 450 schools are planning to take part in the celebration. Education secretary, Damian Hinds MP, urged those schools who haven't yet signed up to help combat hated to do so soon.
Hinds said:
"As Jo Cox said in her maiden speech to parliament, 'there is more that unites us than divides us in society' – this is something that is important for all children to understand.
Values – such as fairness, tolerance and respect – help knit out communities together, and I know education has a huge role to play in helping children understand their importance.
"The Great Get Together is a fantastic opportunity to celebrate all that we hold in common. Whether a picnic, sports day or assembly, I hope schools get involved to share ideas about making communities stronger and to honour Jo's commitment to bringing people together."
Cox's sister, Kim Leadbeater, added:
"For me personally, come of the highlights of last year's Great Get Together were at schools around the country. In the area where we grew up and where Jo was MP, my parents and I attended the naming of The Jo Cox Conference Centre at a local high school that helped kick off the weekend.
"We also visited a variety of primary and secondary schools who held assemblies, cake bakes and concerts. It was a joy to see the children so enthusiastic about coming up with ideas for making communities better."
"It's fantastic to see even more schools getting involved this month, and there's still time for teachers and pupils to get cracking and arrange something if they haven't already."
Adrian Packe CBE, founder and CEO of CORE Education Trust in Birmingham, commented:
"CORE Education Trust is committed to the power of collaboration. The Great Get Together is a fantastic opportunity to bring together young people from across the whole city to work collaboratively with a common aim."
Don't forget to follow us on Twitter, like us on Facebook, or connect with us on LinkedIn!