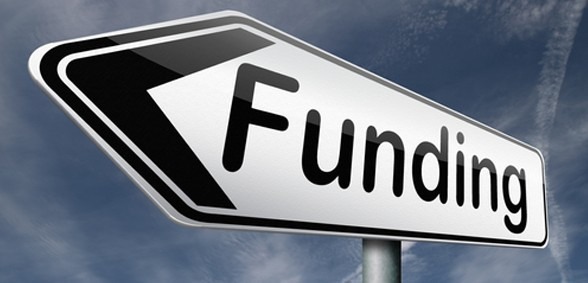 CREDIT: This story was first seen in The Telegraph
Schools are facing a bigger funding crisis than the NHS, the chair of a powerful select committee has warned, as they are forced to make £3bn in savings over the next five years despite student numbers increasing, The Telegraph reports.
Meg Hillier MP, Chair of the Committee of Public Accounts said the Department for Education (DfE) must "get their act together" and "address a sector facing increasing financial challenges faster than the Department of Health have".
The National Audit Office (NAO) announced that mainstream schools need to find savings of £3bn by 2019-20, while immigration continues to drive the numbers of pupils up.
A report titled Financial Sustainability of Schools, published by the NAO on Wednesday, predicts that both the number of students and the cost of educating each student will rise over the next five years.
Amyas Morse, head of the NAO said the efficiency savings must be made by schools "against a background of growing pupil numbers and a real-terms reduction in funding per pupil".
The NAO said on December 14: "The department believes that schools can finance high standards by making savings and operating more efficiently. However, it has not yet completed its work to develop tools and advice to help schools secure crucial procurement and workforce savings.
"It is clearly reasonable for the department to look to schools to make efficiencies, but it is important to understand the implications of this method of doing so.
"The definite part of the department's approach is that real-terms funding per pupil will drop over the coming years; the uncertain part is how schools are able to respond based on their particular circumstances."
The watchdog added: "Until more progress is made, we cannot conclude that the department's approach to managing the risks to schools' financial sustainability is effective and providing value for money."
Figures released earlier this year by government's chief statistician, John Pullinger, showed that almost 700,000 school-aged children – one in 15 pupils nationally – have a parent who is a citizen of another European country.
The number of school-aged children arriving in the UK from Europe reached a record 25,000 in a single year, the research also showed.
The NAO report said the DfE should move faster to set out how it envisages achieving the £3bn of savings by 2019-20 and give schools information and support to do so.
A DfE spokesman said: "We want schools to have the resources they need, and through our careful management of the economy we have been able to protect the core schools budget in real terms."
However, teaching unions warned that children's education would be jeopardised by such stringent budgets.
Kevin Courtney, General Secretary at the National Union of Teachers, said this represents the "biggest real terms cuts to school funding in a generation".
Russell Hobby, general secretary of school leaders' union NAHT added that "budgets are being pushed beyond breaking point".
Adrian Prandle, from the Association of Teachers and Lecturers, said: "Parents, pupils and politicians will be shocked to hear the Department for Education is still in special measures for its approach to public money.
"Taxpayers as well as teachers are being let down when there is not effective management of the risks to schools' financial stability nor value for money."