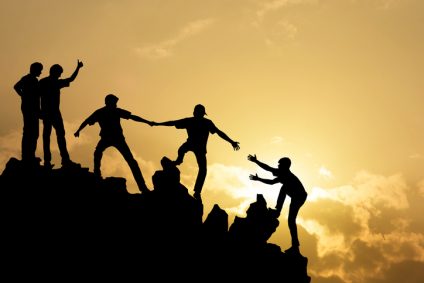 CREDIT: This story was first seen in the Farnham Herald
Four local secondary schools have officially joined forces as the Weydon Multi Academy Trust (WMAT) to boost their 'fire power' in light of crippling cuts to government funding, the Farnham Herald.
Three Farnham schools – Weydon, Farnham Heath End and The Ridgeway – plus Woolmer Hill in Haslemere took the step in order to gain benefits that can be achieved by joint planning, senior staff support and sharing best practice.
It comes just weeks after Weydon headteacher John Winter and his Farnham Heath End counterpart Nick Phillips joined 3,500 schools across England in an unprecedented mass protest against a new national funding formula they warned could force the introduction of a four-day week.
Surrey schools say they face budget cuts of up to 10 per cent, due to the proposed imposition of a further £3bn of "efficiency savings" by 2020.
Over the next few years, heads including Mr Winter and Mr Phillips warn this could result in staffing cuts, increased class sizes, reduced numbers of teaching and support staff, cuts to essential support services and restrictions to the depth and breadth of the curriculum offer.
It is therefore hoped the new WMAT will help each of the four schools involved prepare for budget cuts by collectively improving financial sustainability and efficiency, as well as increasing "investments opportunities".
Celebrating the new partnership at the launch event, Weydon's head and the new WMAT chief executive officer, Mr Winter said: "Our ambition is clear; to make WMAT a trust that is outstanding both for the students but also for the staff that work here within it.
"We should not, however, underestimate the core objective of our trust which is to bring a focus and harder edge to the process of improving our schools and hence the life chances of the students we educate.
"We also need to understand and manage the increasing pressures facing all our staff."
He continued: "Education faces significant challenges at the moment in the form of funding shortfalls, dealing with rapid change, interpreting the sometimes varying decisions of central government. This is in addition to understanding the sort of world in which our students must be able to succeed.
"Our trust, while maintaining the unique character of each of our schools must be able to ensure we take a collective approach to improving performance putting the students and staff at the centre of decision making criteria."
Weydon, rated 'outstanding' by Ofsted and ranked 31st of all UK comprehensive schools for GCSE results in 2016, consulted staff, parents and stakeholders of the four schools about the formation of a multi-academy trust in July last year.
Following support for WMAT, governors from each of the four schools created a board of trustees.
The aim is that each school will contribute its own strengths and, together, increase investment opportunities to help raise standards and performance across all four. Each school will remain distinctive in terms of its ethos and admission criteria.
The multi-academy trust movement is growing rapidly across the country, and as more schools join together to create MATs, local authorities look set to play a less significant role in the school system.
However, authorities such as Surrey County Council will continue to be responsible for ensuring every child has a school place with funding from government to manage school admissions and school transport.
Local councils will also ensure the needs of vulnerable pupils are met, including providing for children and young people with special educational needs and disabilities.
They will also continue to act as champions for all parents and families, by supporting parents and students going through the admissions process and, where necessary, discussing underperformance with the rural school commissioners.
The government hope is that MATs will be more successful than local authorities at creating and supporting high-performing schools and tackling underperformance.
Don't forget to follow us on Twitter, like us on Facebook, or connect with us on LinkedIn!